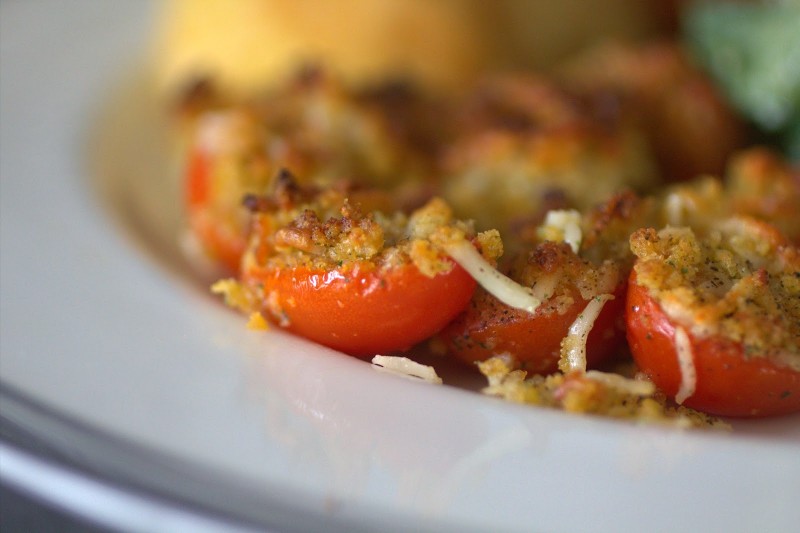 Italian Parmesan Tomatoes
by Mindie May Hilton
SusanvilleStuff Food Blogger
It's summer time, and if you are like my family, you enjoy growing tomatoes. Tomatoes are one of those veggies I believe taste even better when cooked. The great news is, when you cook tomatoes, although they lose some of their vitamin C, you release their  lycopene, and they become more rich in beneficial compounds called phytochemicals. Making them heart healthier, and great cancer fighters. As someone who was diagnosed with breast cancer recently, at the age of 36, I am all about cancer fighting veggies. Don't worry, I am doing great. My doctors are doing their part to keep me healthy, and I am doing my part, by eating healthy side dishes like these simple Italian Parmesan Tomatoes.
I used small grape tomatoes in this recipe, but you could use any variety that you like. My kids love tomatoes, because they are naturally sweet, and become even sweeter with cooking.
This recipe is super quick to prepare and shop for, since I used one of Kraft's Fresh Take Cheese and Breadcrumb Mixes. These are found in the refrigerator section of your local grocery store, near the shredded cheese. They have all the cheese, bread crumbs, and seasoning you will need. They include Parmesan, mozzarella, parsley, garlic, onion, and bread crumbs.  They are typically used to bread chicken, pork, or fish, but I find they work great with veggies.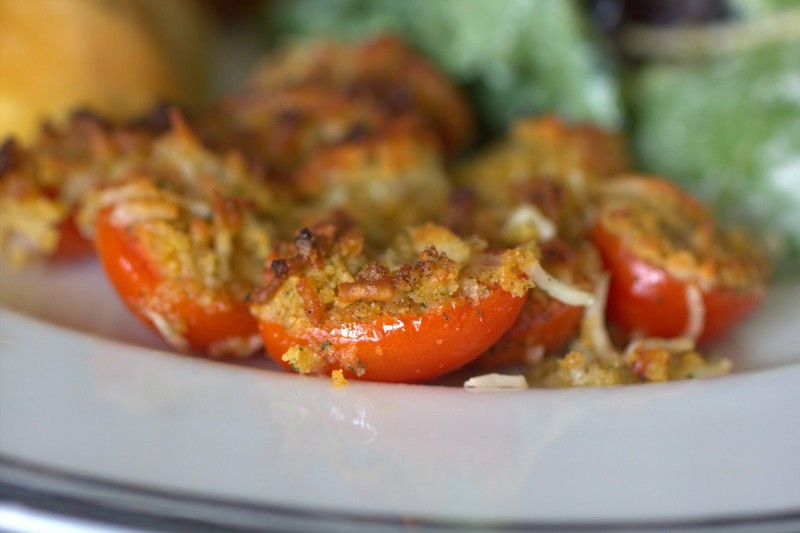 Italian Parmesan Tomatoes:
Serves 6
Ingredients:
1 1/2 Pints of Fresh Grape Tomatoes, clean and halved
2 Tbsp. of Olive Oil
1 Package of Kraft Fresh Take Cheese and Breadcrumb Mix Italian Parmesan Recipe
Optional: Ground Black Pepper
Directions:
Preheat broiler, and toss your clean and halved tomatoes in olive oil. Place your tomatoes halved side up, in your baking dish. Top with your Kraft Fresh Take Cheese and Breadcrumb Mix. Sprinkle lightly with ground black pepper. Place under broiler, for just a minute or two, watching closely, until they turn golden brown.
Optional: Drizzle lightly with balsamic vinegar before serving.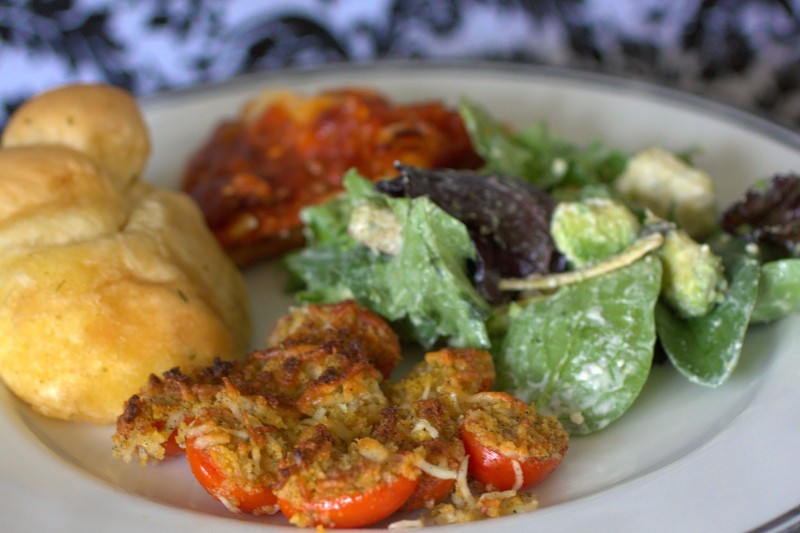 We enjoyed our Italian Parmesan Tomatoes with a green salad, garlic bread, and lasagna. I hope you will enjoy them too!
– Enjoy!
Visit Mindie May's yummy food blog Bacon Time With The Hungry Hypo.
When she is not cooking up new recipes, she is designing for her shop TLC Creations.