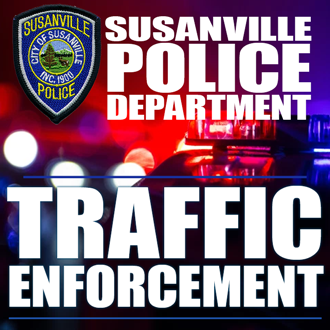 The Susanville Police Department conducted a traffic safety enforcement operation on Tuesday, focusing primarily on speed violations, distracted driving, and seatbelt violations.
The department issued sixteen citations and completed twenty-four traffic stops during the enforcement operation.
The SPD reminded everyone to wear their seatbelt and obey all traffic laws.
Funding for this program is provided by a grant from the California Office of Traffic Safety, through the National Highway Traffic Safety Administration.