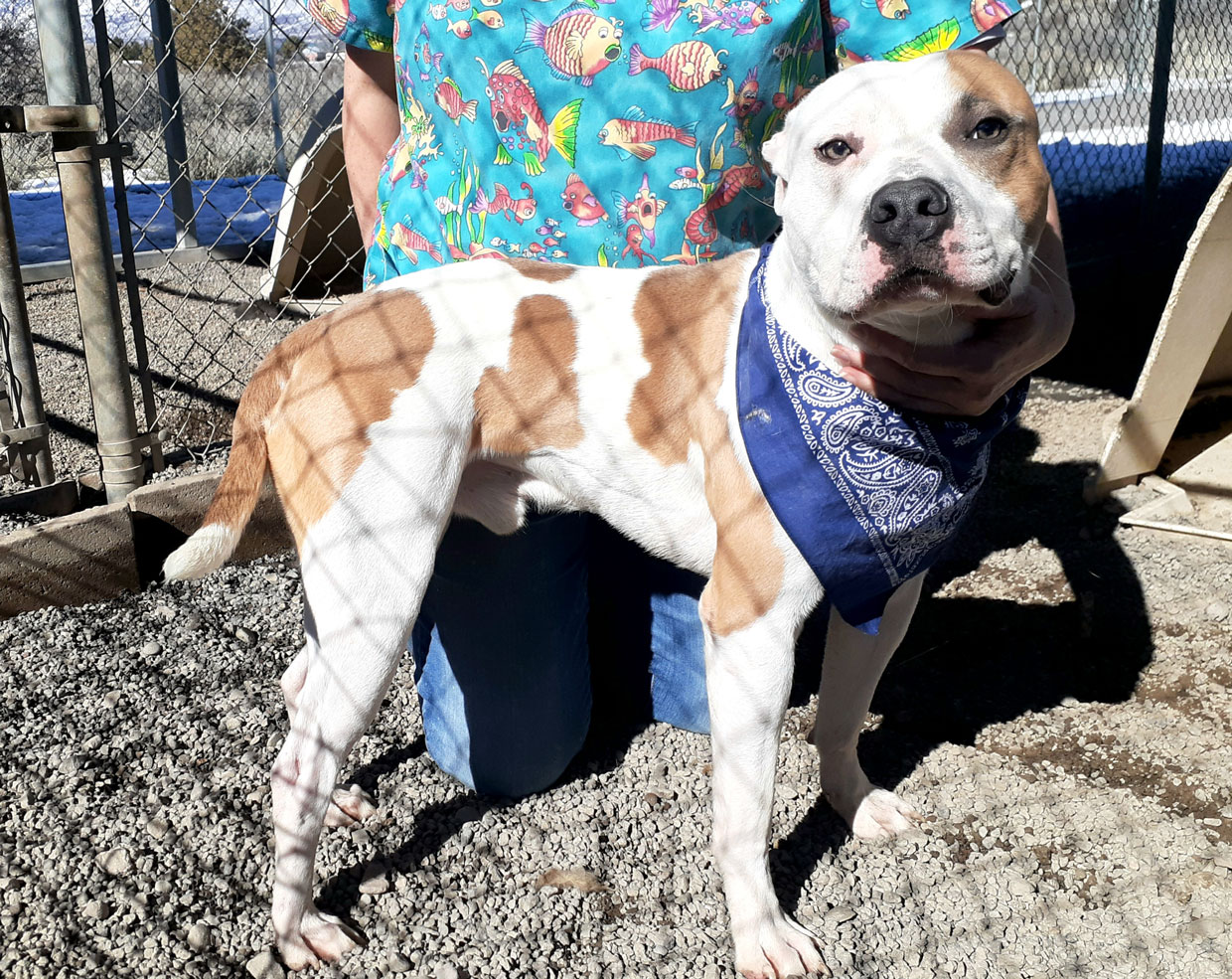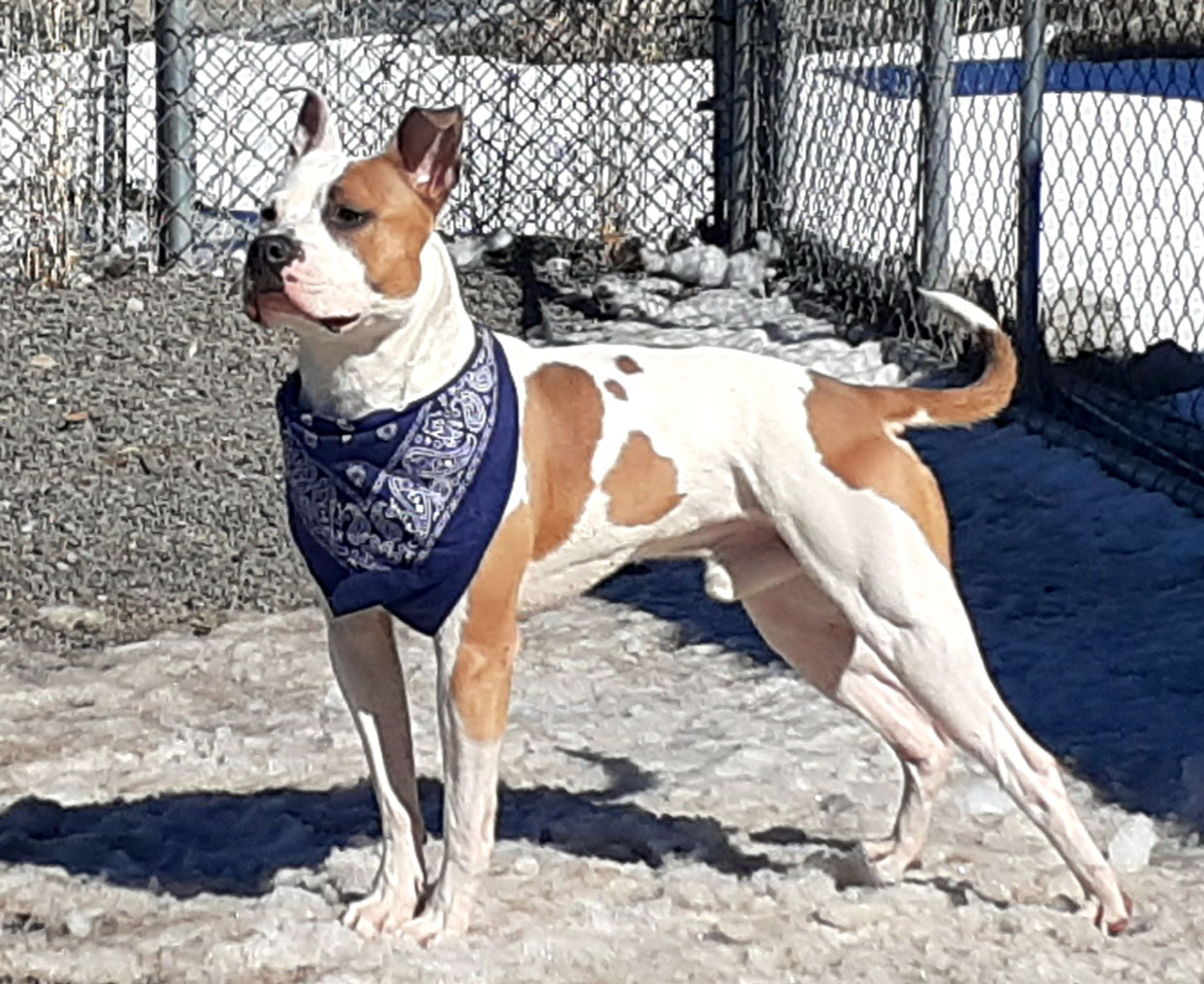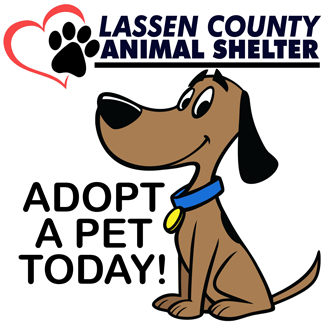 Kip arrived at the Lassen County Animal Shelter as a stray. He was scared but longing for human attention. In the kennels, he tends to back away from visitors viewing him (it can be scary having strangers observe you through metal bars), but once this guy gets outside, he's a whole new dog.
Kip loves to run and play and jump and bounce around. He even loves basking in the sun when it decides to come out and he's been making quick friends with other shelter dogs in the outside dog runs as the weather permits.
Did we mention that he's also so very handsome? He even has a heart-shaped mark on his right side! So cute!
Kip is young, and estimated to be about a year old. Come on down to meet this good boy. He's eagerly waiting at the shelter to find his new person.
If interested in meeting Kip, or other adoptable animals at the shelter, please call staff at 530.257.9200. Prior to adoption, Kip will be neutered, brought up to date on vaccinations, and heartworm tested.
Additional: If there are dogs already in the home, it is suggested that potential adopters bring them to the shelter to do a meet and greet with the new dog.
---
Featured animals at the Lassen County Animal Shelter are available for adoption on a first-come-first-serve basis. According to California law, all adoptable dogs and cats must be spayed and neutered before leaving our facility. If interested in adopting an animal, please contact the shelter directly.
Current shelter hours during the COVID-19 pandemic are Monday through Friday, 9:00a.m. to 3:00p.m. Closed Saturday and Sunday. You can contact the shelter at 257-9200.