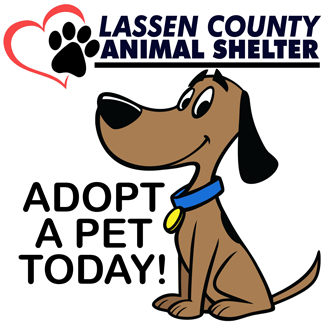 Many people have been reaching out to the Lassen County Animal Shelter following the massive animal seizure in Adin, to find out what they could do to help. So, the staff at the Animal Shelter has compiled a list of items they could use to care for all the animals now in their possession.
Donations can be made to the shelter at 472-000 Johnstonville Road, next to the Susanville Airport.
The number-one, most needed item is Super Premium Nutra-Nuggets: Lamb & Rice Formula which can be purchased at Costco, because all the animals are being fed this on orders of the veterinarian.
Other items needed
Dry Cat Food
Canned Cat Food
Goat Food
Duck Food
Chicken Food
Bags of Alfalfa (loose or cubed)
Hay
Pig Food
Rabbit Food
Tortoise Food
Grain food for Mini Cow
Shavings for Corrals/Pens
Cleaning supplies such as bleach
Questions can be answered by staff at 530.257.9200.
---
Featured animals at the Lassen County Animal Shelter are available for adoption on a first-come-first-serve basis. According to California law, all adoptable dogs and cats must be spayed and neutered before leaving our facility. If interested in adopting an animal, please contact the shelter directly.
Current shelter hours during the COVID-19 pandemic are Monday through Friday, 9:00a.m. to 3:00p.m. Closed Saturday and Sunday. You can contact the shelter at 257-9200.