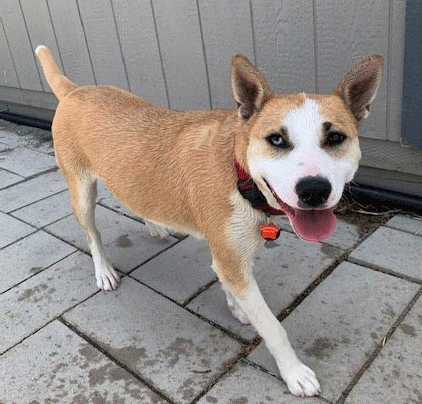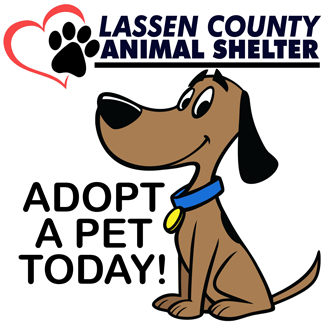 UPDATE: Abby was adopted today!
Dear sweet Abby has been through a lot this year and it's time for her to find her perfect, forever home.
When Abby first arrived at the Lassen County Animal Shelter back in March she was very pregnant and about to pop. A couple of days later, the shelter welcomed a litter of 8 and staff went straight to work finding a partner rescue with the foster space available for mom and pups. It took some time but eventually Abby and her quickly growing babies were placed with the High Plateau Humane Society and they all went straight into a quiet loving home, far from noisy kennels. Since then, Abby's puppies have grown and been placed.
Recently, adoptions have slowed for many shelters and rescues, causing the HPHS to reach back out to the Lassen County Animal Shelter in hopes that a change in scenery would help Abby get adopted. Despite how wonderful Abby is, they have not had interest in her. Which is disheartening, especially when they praise her so highly. According to the HPHS, during Abby's stay with them she played well with a variety of dogs, was respectful of cats that did not run from her, and did great with human visitors. She loves to play rough and tumble with other dogs, fetch, and play in water.
It's time for this lady to find her place in a loving and caring home. Abby is about 2 years old, spayed, and fully vaccinated. If interested in meeting Abby, or other adoptable animals at the shelter, please call staff at (530) 257-9200.
---
Featured animals at the Lassen County Animal Shelter are available for adoption on a first-come-first-serve basis. According to California law, all adoptable dogs and cats must be spayed and neutered before leaving our facility. If interested in adopting an animal, please contact the shelter directly.
Current shelter hours during the COVID-19 pandemic are Monday through Friday, 9:00a.m. to 3:00p.m. Closed Saturday and Sunday. You can contact the shelter at 257-9200.