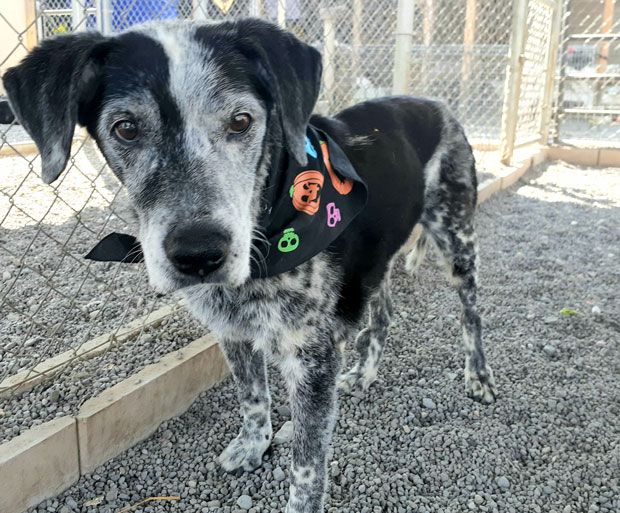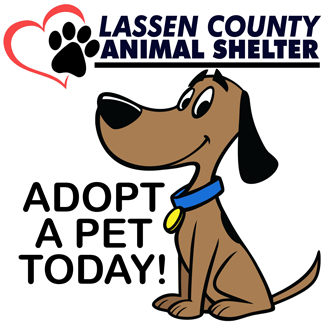 Old sweet Abe is looking for a superhero this October!
Abe was brought into the Lassen County Animal Shelter as a stray after hours and was never claimed. He's looking for that very special someone that would be more than happy to welcome a senior dog into their home. His hearing and eyesight have seen better days, but his nose works just fine and he is very treat motivated. In addition, Abe has a handful of growths across his body and shelter staff recommends that his potential adopter has him thoroughly vetted, especially with his older age in mind.
Despite that, this happy goofball of a dog delights in trotting around the shelter and investigating whatever he can get into. He truly has quite the personality and gets along with both dogs and cats alike.
Abe deserves a warm home and loving family to spend the rest of his days with. Could that be you?
For more information on Abe, please contact the Lassen County Animal Shelter at 257-9200. In observance of Columbus Day, the shelter will be closed Monday the 12th and will re-open Tuesday the 13th.
---
Featured animals at the Lassen County Animal Shelter are available for adoption on a first-come first-serve basis. According to California law, all adoptable dogs and cats must be spayed and neutered before leaving our facility. If interested in adopting an animal, please contact the shelter directly.
Current shelter hours during the COVID-19 pandemic are Monday through Friday, 9:00a.m. to 3:00p.m. Closed Saturday and Sunday. You can contact the shelter at 257-9200.