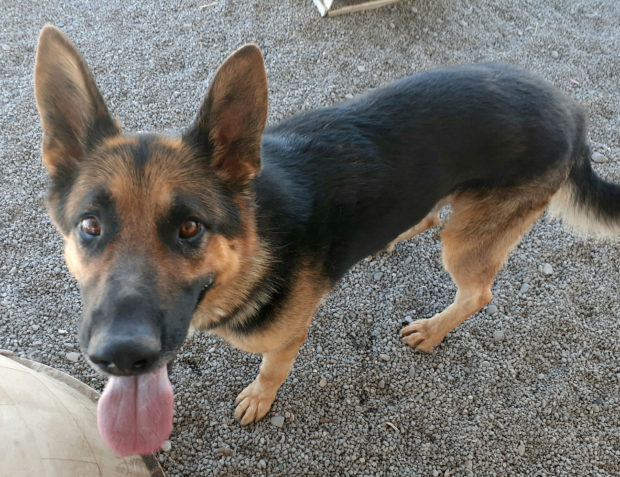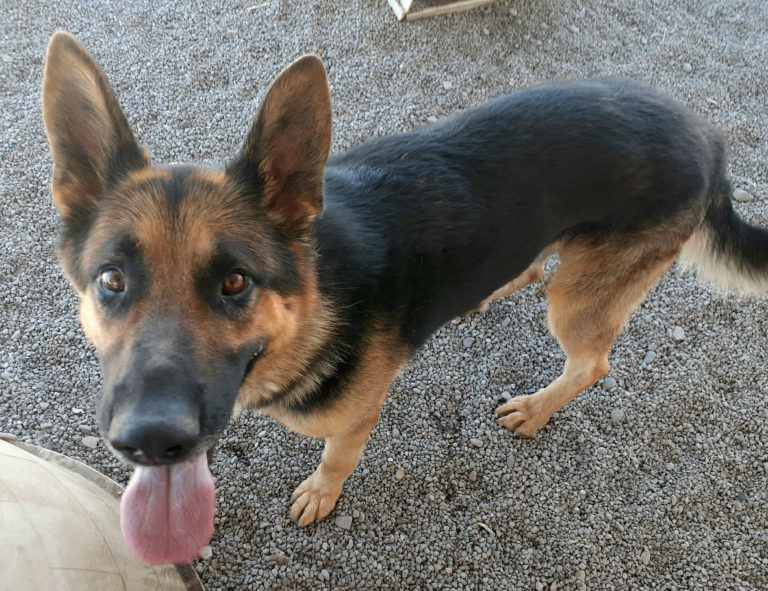 Meet Cody — He's big, silly, and full of lots of energy!
Cody came to the Lassen County Animal Shelter as a surrender. He's about 2 years old and has a lot of energy to burn. He'd benefit from joining an active household and would thrive with an experienced dog owner. He needs a refresher course on house manners, such as counter surfing and jumping up, so his new family will need to be prepared to help him transition into a new routine and what's expected of him.
Cody loves the kid pools available for him to use in the outdoor dog runs and will instantly get in the water whenever he's brought outside. He's a 'go, go, GO' type of boy who loves running and playing. He will need healthy outlets for his excessive energy and a family willing to make sure he gets just that. It's quite possible that he would do well with other dogs; he seems to want to play through fencing in the play yard. Having another dog at home to show Cody the ropes could be just what he needs to make the transition from shelter to home life that much smoother. So, if there is another dog in a potential new home, it is recommended to arrange a meet and greet to ensure they get along.
Additionally, Cody needs a cat-free home and it's recommended for children in his new family to be older (10+). Cody is a very large boy and has a rambunctious nature, which could result in him easily running into and knocking over small children. If interested in learning more about Cody, or other adoptable animals at the shelter, please call (530) 257-9200.
---
Featured animals at the Lassen County Animal Shelter are available for adoption on a first-come-first-serve basis. According to California law, all adoptable dogs and cats must be spayed and neutered before leaving our facility. If interested in adopting an animal, please contact the shelter directly.
Current shelter hours during the COVID-19 pandemic are Monday through Friday, 9:00a.m. to 3:00p.m. Closed Saturday and Sunday. You can contact the shelter at 257-9200.