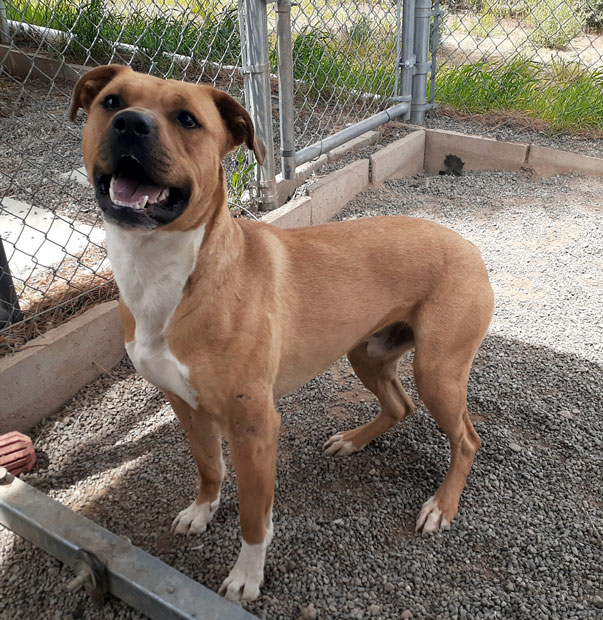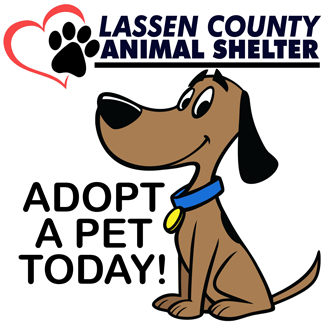 Goofy lives up to his name! He's all smiles, toe taps, and butt wiggles.
This funny fella is about 2 years old and came to the shelter after being left behind during an eviction. Even though he's been through some rough times lately, he still has an upbeat attitude about life.
This guy can be loud, but all he wants is some attention and for you to maybe take a minute of your time to go outside with him and throw a ball. He'll fetch and bring the ball back for you to do it all over again.
So far, Goofy doesn't care about the resident shelter cats. Further testing is needed to see how he reacts nose to nose with other dogs, though there's been no fence fighting when he's placed in an outdoor dog run beside other shelter dogs. As always, he's loud at first, but once he greets the new face beside him he's usually ready to play chase up and down the length of the fence line. This guy is FAST!
Goofy will need a refresher course in house manners, such as jumping up. Due to this, staff would recommend older children in the home. Additionally, if there are dogs already in the home, it is suggested that potential adopters bring them to the shelter to do a meet and greet with the new dog.
Goofy is scheduled to be neutered Monday, 5/9, heartworm tested, and brought up to date on his vaccinations. If interested in Goofy, or other adoptable animals at the shelter, please call staff at (530) 257-9200.
---
Featured animals at the Lassen County Animal Shelter are available for adoption on a first-come-first-serve basis. According to California law, all adoptable dogs and cats must be spayed and neutered before leaving our facility. If interested in adopting an animal, please contact the shelter directly.
Current shelter hours during the COVID-19 pandemic are Monday through Friday, 9:00a.m. to 3:00p.m. Closed Saturday and Sunday. You can contact the shelter at 257-9200.