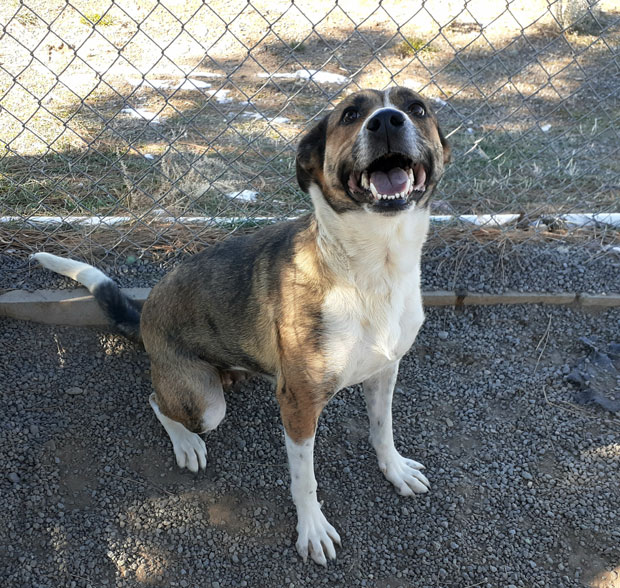 Hilary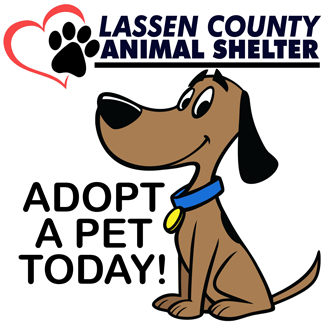 Miss Hilary is pet of the week and she's ecstatic about it!
Hilary, estimated to be about 2 years old, is a big bundle of love and affection. She's happy to see the faces of staff every morning and she's all wiggles and tail wags when it's her turn to head out for a walk. Hilary's history is unknown to shelter staff, however it hasn't been difficult getting to know this sweet girl with an even sweeter smile.
Hilary LOVES spending time with people and will even try to sneak in a hug or two if you let her. So far, she's been friendly with other dogs and hasn't shown interest in the resident shelter cats.
Hilary will be spayed, brought up to date on her vaccinations, and heartworm tested prior to adoption. If interested in meeting this little lady, contact the Lassen County Animal Shelter at (530) 257-9200 or come on down for a visit.
---
Featured animals at the Lassen County Animal Shelter are available for adoption on a first-come-first-serve basis. According to California law, all adoptable dogs and cats must be spayed and neutered before leaving our facility. If interested in adopting an animal, please contact the shelter directly.
Current shelter hours during the COVID-19 pandemic are Monday through Friday, 9:00a.m. to 3:00p.m. Closed Saturday and Sunday. You can contact the shelter at 257-9200.