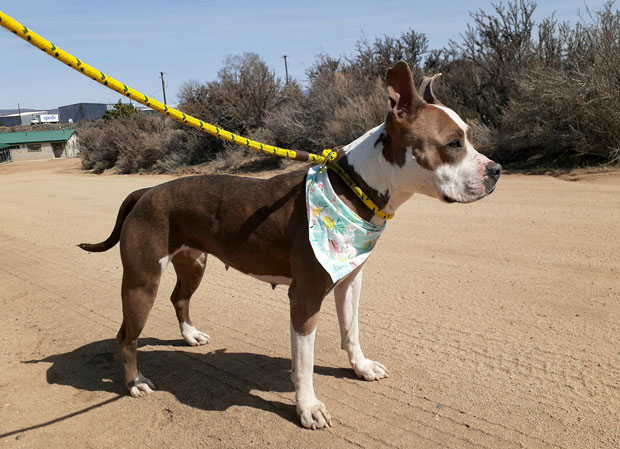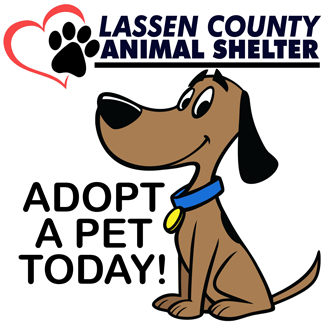 If you want some good Karma on your side, then this is the girl for you!
Karma is sweet, compact, and ready for that next camping or hiking trip. She's got the get up and go to be the perfect hiking buddy, eager to explore the world with her new best friend. Karma walks well on a lead, responds well to correction, and is very treat motivated.
In the kennels, Karma can be vocal and she has a rasp to her talk similar to that of a pug. All she's saying is that she wants to come out and take a nice walk in the sun. She also LOVES snuggles! So be ready to shower her with plenty.
Staff is still getting to know Karma and further assessments need to be done to determine how dog/cat social she is. Karma will be spayed Monday, 3/21, heartworm tested, and brought up to date on her vaccinations. If interested in meeting Karma, or learning more about her, please give shelter staff a call at (530) 257-9200.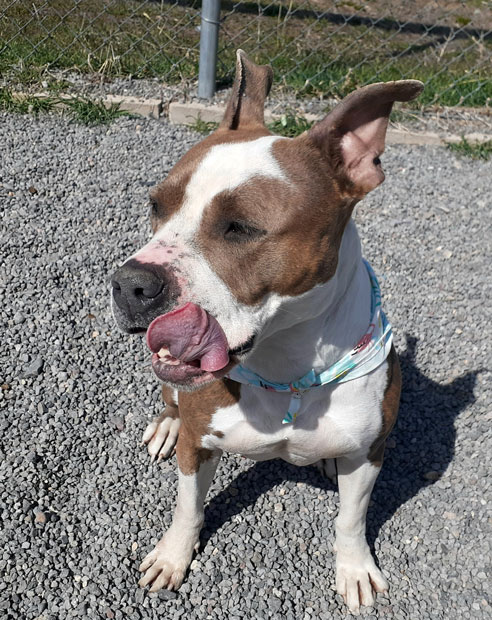 ---
Featured animals at the Lassen County Animal Shelter are available for adoption on a first-come-first-serve basis. According to California law, all adoptable dogs and cats must be spayed and neutered before leaving our facility. If interested in adopting an animal, please contact the shelter directly.
Current shelter hours during the COVID-19 pandemic are Monday through Friday, 9:00a.m. to 3:00p.m. Closed Saturday and Sunday. You can contact the shelter at 257-9200.