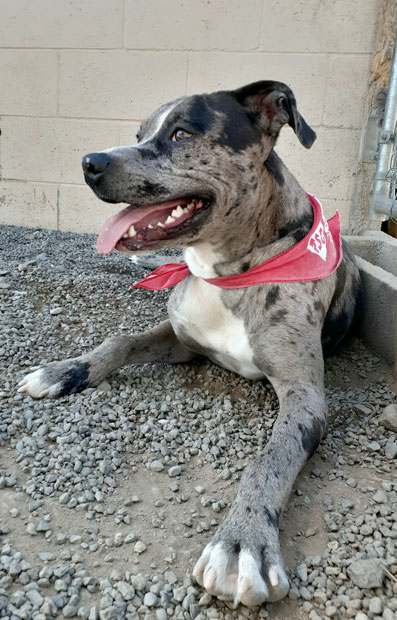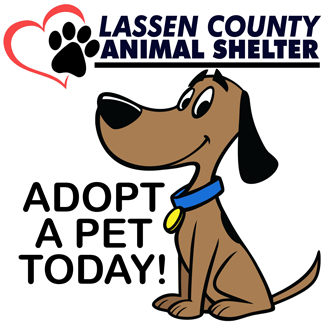 UPDATE: Meeko has been Adopted
Dear Meeko arrived at the Lassen County Animal Shelter as a stray. Due to this, his history is unknown to staff but it's pretty clear that he is a fun loving, active boy. Meeko LOVES hanging out with people in the play yard. He wants to run and play and chase tennis balls. Chase – that is the key word. Meeko doesn't bring it back but he still loves to chase after it if you're willing to throw it.
Now that he's settled into the shelter life, Meeko has come fully out of his shell. He's an excited bundle of energy and wiggles. Sometimes he's just SO excited, he can't help but show off his happy dance. Which is adorable, by the way. Though, once he's been able to get his wiggles out and can relax in the play yard, Meeko calms down and is an awesome 'kick it' buddy.
This handsome boy still needs to be evaluated with other dogs and tested with the resident shelter cats. Meeko is about a year old Catahoula mix. He's neutered and microchipped. If interested in Meeko or other adoptable animals at the Lassen County Animal Shelter, please give shelter staff a call at (530) 257-9200. Additional: If there are dogs already in the home, it is suggested that potential adopters bring them to the shelter to do a meet and greet with the new dog.
---
Featured animals at the Lassen County Animal Shelter are available for adoption on a first-come-first-serve basis. According to California law, all adoptable dogs and cats must be spayed and neutered before leaving our facility. If interested in adopting an animal, please contact the shelter directly.
Current shelter hours during the COVID-19 pandemic are Monday through Friday, 9:00a.m. to 3:00p.m. Closed Saturday and Sunday. You can contact the shelter at 257-9200.