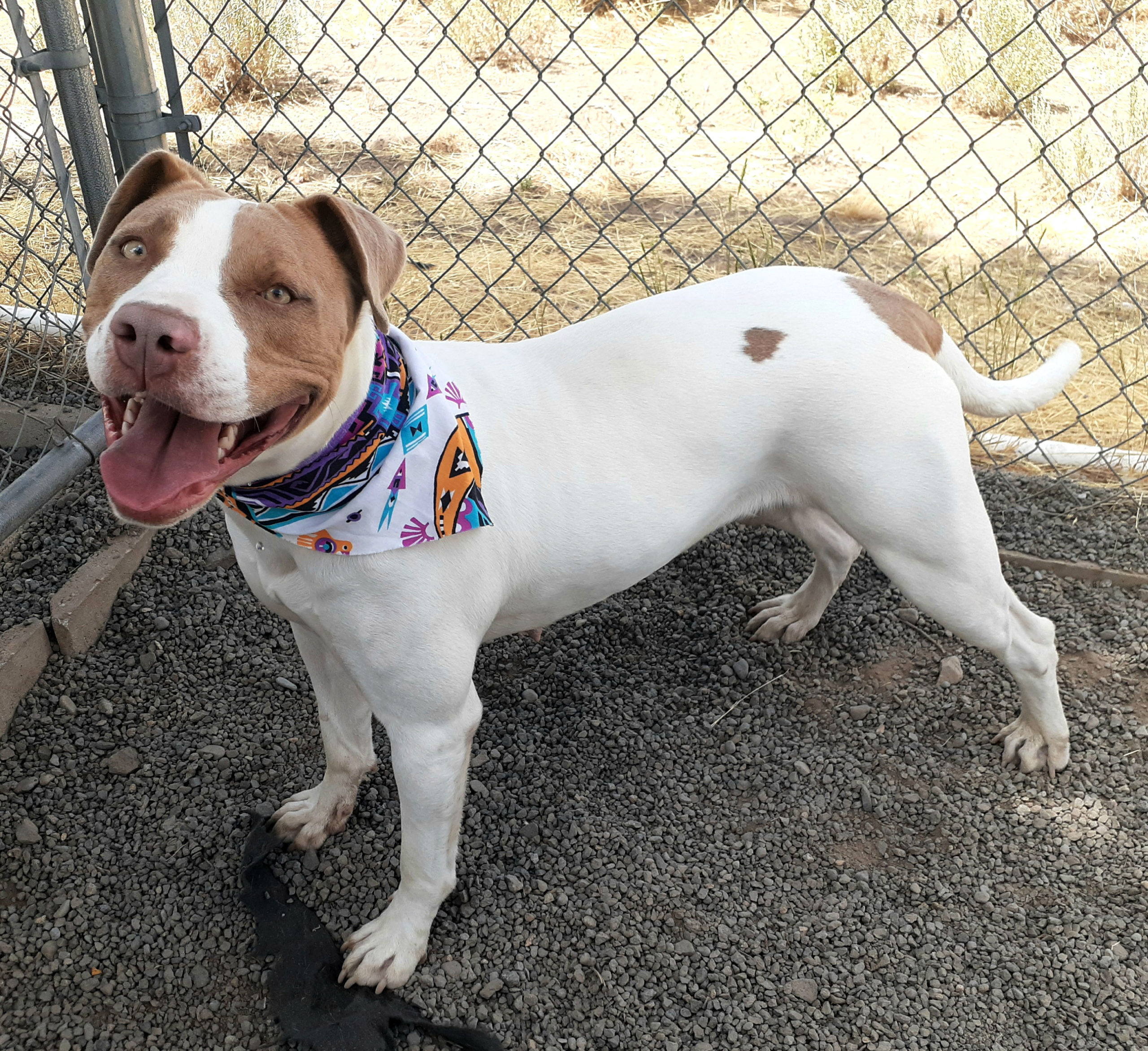 If your heart belongs to bully breeds, then come down to the Lassen County Animal Shelter and meet Piper.
Piper came to the shelter with two pups, who have since moved onto the next chapter of their lives, and now it's time for her to do the same. This big girl will give you her undivided attention, completely content with spending quality time with her person. Piper could use a brief refresher course in leash etiquette, however, she's a good listener and adapts well to new routines/expectations. If you're looking for a new best friend, Piper is your gal. She's gorgeous, loveable, and has the most adorable heart-shaped marking on her hip.
Piper absolutely loves people, though her ideal home should be without cats. Further evaluation will need to be done to see how Piper does with other dogs. If there are other dogs in a potential new home, it's recommended to bring them by for a meet and greet to ensure they get along. Should you be interested in learning more about Piper, or other adoptable animals at the shelter, please contact staff at (530) 257-9200. Piper will be spayed prior to adoption, heartworm tested and brought up to date on her vaccinations.
---
Featured animals at the Lassen County Animal Shelter are available for adoption on a first-come-first-serve basis. According to California law, all adoptable dogs and cats must be spayed and neutered before leaving our facility. If interested in adopting an animal, please contact the shelter directly.
Current shelter hours during the COVID-19 pandemic are Monday through Friday, 9:00a.m. to 3:00p.m. Closed Saturday and Sunday. You can contact the shelter at 257-9200.