Rocky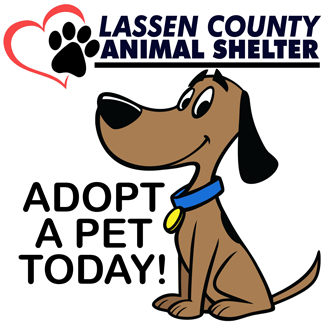 Dear Rocky is looking for his forever home this holiday season!
Rocky is just over a year old and has been through quite a bit in that time. What he's seeking is a stable, constant home and a person to call his own. Which really isn't too much to ask.
His perfect home will be without children and with an experienced dog owner ready to address habits Rocky has picked up. He's quite possessive of his toys, particularly when it comes to other dogs getting near them.
So far, he's been friendly with staff and has settled into the shelter life without much trouble. Rocky has been neutered, brought up to date on his vaccinations, and was heartworm tested negative. If interested in Rocky, please call shelter staff at (530) 257-9200.
---
Featured animals at the Lassen County Animal Shelter are available for adoption on a first-come-first-serve basis. According to California law, all adoptable dogs and cats must be spayed and neutered before leaving our facility. If interested in adopting an animal, please contact the shelter directly.
Current shelter hours during the COVID-19 pandemic are Monday through Friday, 9:00a.m. to 3:00p.m. Closed Saturday and Sunday. You can contact the shelter at 257-9200.