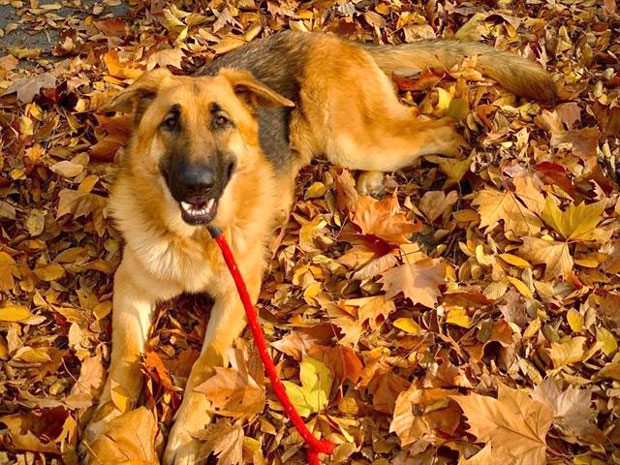 Ted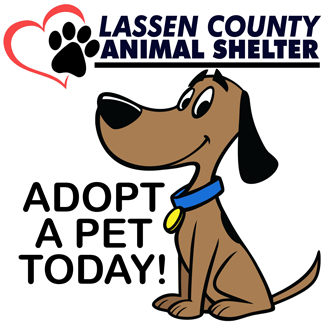 Our feature this week is Ted!
Four German Shepherd mix boys were transferred to our facility from Sacramento and three have been adopted into loving homes. That leaves one left and Ted is such a big-pawed sweetheart!
Back in Sacramento, staff stated that Ted was very rambunctious in his kennel, but he was also housed in a very loud and crowded row of their shelter. Here at the Lassen County Animal Shelter, we've seen little of that in our kennels.
Ted seems to appreciate the quieter setting a smaller shelter brings. He can relax in his kennel, but he prefers to spend most of the day hanging out with his new friend (another temporary resident) in the outdoor play yard.
So far, Ted has been dog social with females, though more evaluation needs to be done to learn more about him in that particular area. If a potential adopter already has a dog in the home, our staff always recommends a meet and greet prior to adoption.
Ted is outgoing and social with everybody he meets. He's all smiles and tail wags when greeting new faces that come to visit. However, Ted will need an owner prepared to set boundaries and be consistent in training. This big boy has a habit of jumping up, which may mean he could be too much around small children.
Ted is estimated to be about 3 years old. He's neutered, microchipped, and current on his vaccinations. If interested in meeting Ted, or other adoptable animals at the shelter, please call staff at (530) 257-9200.
---
Featured animals at the Lassen County Animal Shelter are available for adoption on a first-come-first-serve basis. According to California law, all adoptable dogs and cats must be spayed and neutered before leaving our facility. If interested in adopting an animal, please contact the shelter directly.
Current shelter hours during the COVID-19 pandemic are Monday through Friday, 9:00a.m. to 3:00p.m. Closed Saturday and Sunday. You can contact the shelter at 257-9200.