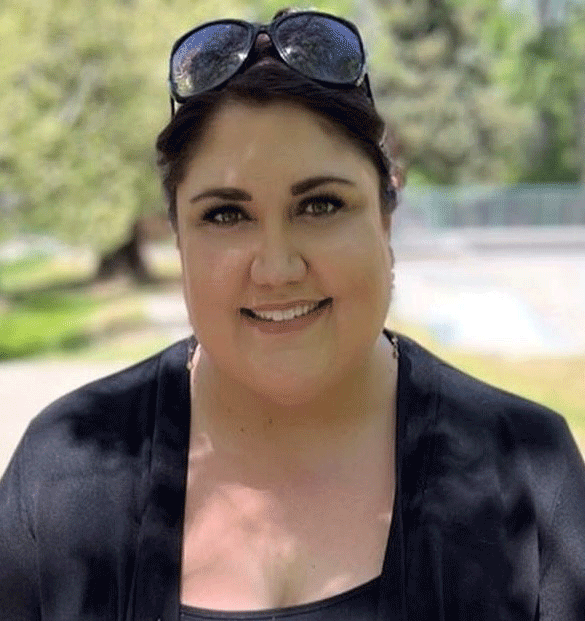 Alyssa Marie Gaynor, 32, went to be with her Heavenly Father on Tuesday, June 28, 2022. Services will be Saturday, August 6, 2022, at Community Church at 11 AM in Susanville, California.
Alyssa was born as the oldest child of Billy Ray Boling and Lori Ann Griffith on Saturday, June 9, 1990, in Twentynine Palms, California. She was adored and cherished by her two younger siblings, Mathew Ray Boling and Sydney Morgan Boling. Alyssa was a fun-loving child who loved to play softball and sing. Alyssa's voice was exquisite. She sang in several talent shows and even won first place.
Alyssa grew up in Joshua Tree and Yucca Valley. She graduated from Westwood Charter School in Susanville, California. She continued her education at Lassen Community College where she earned her license as a Licensed Vocational Nurse on December 14, 2011. Alyssa's career goals were to be a Registered Nurse; after which she would become a Nurse Practitioner.
Alyssa married Adam Nathanael Lee Gaynor on June 8, 2014. Alyssa met Adam online, and their relationship developed over time as they found mutual friendship. Adam's love for Jesus Christ was often communicated to Alyssa. Through God's divine plan, Adam led Alyssa to know and accept Jesus Christ as her personal Savior in 2012. Alyssa was thankful God placed Adam in her life because he brought her to Christ and loved her unconditionally. On November 18, 2013, Adam asked Alyssa to marry her while doing a fall photo shoot at Hobo camp.
Alyssa had a deep desire for children. She clung to the story of Hannah and God's faithfulness. On December 20, 2018, Alyssa discovered she was expecting! The Lord fulfilled His promise to Alyssa on July 17, 2019 with the birth of Elijah Nathanael Lee Gaynor. Alyssa was an extraordinary mother. She strived every day to instill the love of Christ in her son.  She spent hours playing with him, creating memories, and encompassing Elijah in love.
Alyssa is survived by: her husband, Adam Gaynor, and son Elijah Gaynor of Susanville, California; her mother, Lori Griffith of Susanville, California; her father, Billy Boling; her brother and sister-in-law, Matthew and Chloe Boling of Susanville, California; her sister Sydney Boling of Henderson, Nevada; her grandparents, Randy and Gail Young, of Susanville, California; and ten adoring nieces and nephew; Amelia, Sarah, Audrey, Abigail, Nathanael, Charlotte, Miriam, Gabriel, Eli, and Priscilla.