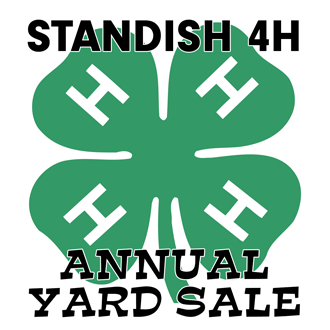 Standish 4-H will be holding another of their annual Yard Sales on May 6th and 7th in the Standish 4-H Hall at 718-880 Hwy 395 East in Standish, just past the Wayside gas station and market.
According to event organizers they have tons of stuff, and they invite you to come out and take a look.
Stop by between 9:00a.m. and 3:00p.m. to see what they mean when they say there is, "Something for Everyone!"
All funds support the Standish 4-H Club. Lunch will be available to purchase.
If there are any questions please call Virginia at 1.530.310.1993 or Melinda at 1.530.310.3178.