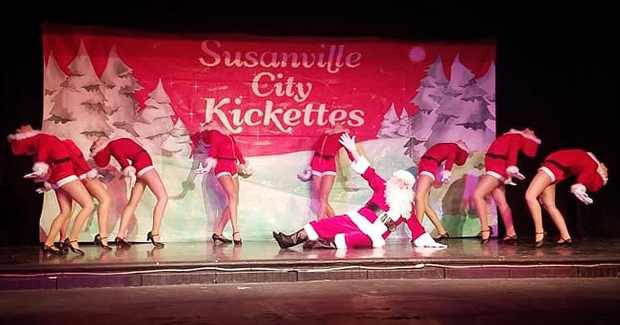 The Susanville City Kickettes' big annual Christmas Extraordinaire show will be held this weekend, December 11th, and 12th at the Veteran's Memorial Hall and the show promises lots of holiday fun with sky-high kicks and all of the J and J Performing Arts dancers, Santa Claus and more!
On both days there will a mini-show, for the tiny dancers, at 3:00p.m. The main show begins at 5:00p.m.
The Kickettes, a not-for-profit group, have also been performing at numerous shows and community events during the season.
Tickets are available at J and J Performing Arts, Zaengles Furniture and at Margie's Book Nook.
To find out more connect with J and J Performing Arts on Facebook by clicking here.