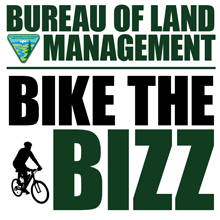 Summer bus shuttle service on the Bizz Johnson National Recreation Trail, a partnership of the Bureau of Land Management and Lassen Rural Bus, gives riders an easier way to bike the Bizz Johnson trail each Saturday during the season.
On Saturdays, the bus picks up passengers at 8:30a.m., at the Historic Susanville Railroad Depot, 601 Richmond Road, (passengers should arrive at 8:15) and stops at the Devil's Corral Trailhead, Fredonyer Summit and Westwood (junction of Highway 36 and County Road A 21).
This allows users to use the trail for return trips to Susanville of seven, 18 and 25 miles.
Those using the Westwood stop connect to the Bizz Johnson Trail via a three-and-a-half-mile bike ride north on Road A-21 to the Mason Station Trailhead.
On weekdays, trail users can also use the Lassen Rural Bus West County Commuter service that picks up riders at the Main Street and North Gay Street intersection and on Riverside Drive near Walmart, both in Susanville, and can make stops at Devil's Corral.
Complete fare and schedule information can be found on the Lassen Rural Bus's website at www.lassentransportation.com, or by calling 530-252-7433.
For information on the trail or to make group shuttle reservations, contact the BLM's Eagle Lake Field Office at: 530-257-0456.