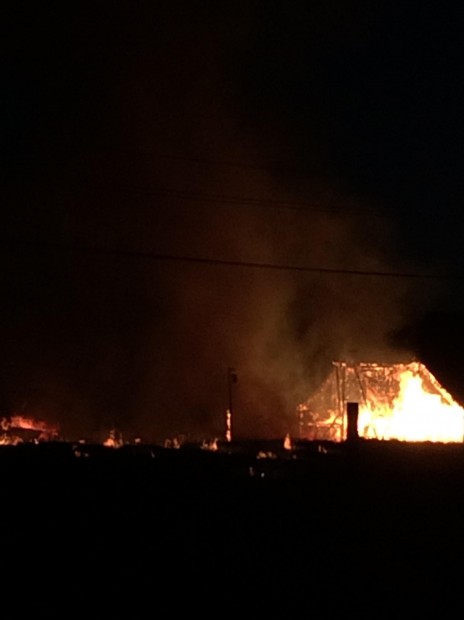 21:33 Emergency crews are fighting a fierce barn fire near the KSUE radio tower just east of the Susanville city limits. Early on the fire spread from the barn into vegetation… firefighters are now working to bring the blaze under control.
The flames from the fire in the historic barn are visible from around the valley.
The cause of the fire is still under investigation.
We will update this story as conditions warrant.
Thank you to those of you who sent us photos of the blaze.
__________________________________
Here is video from early in the fire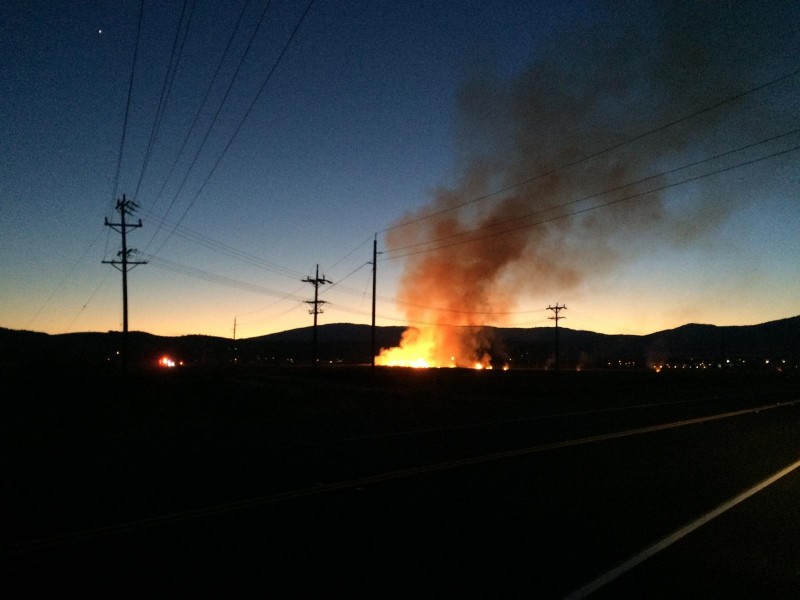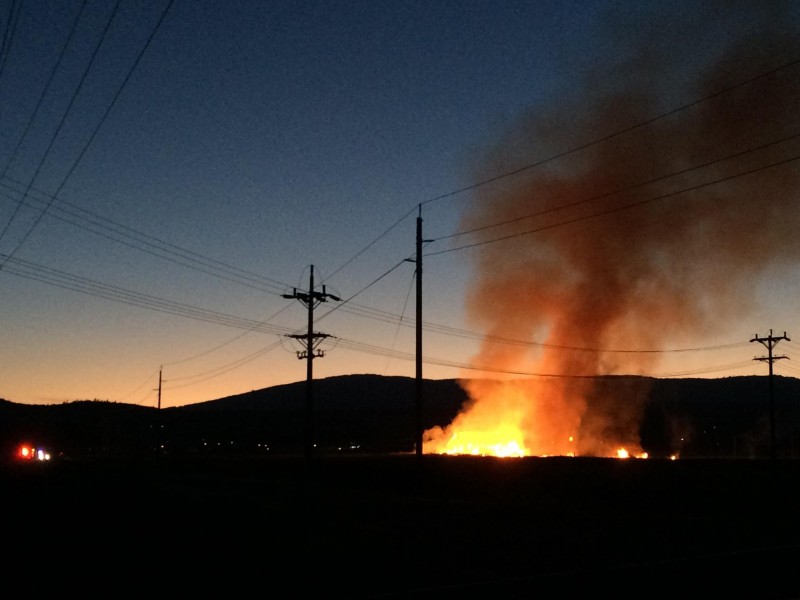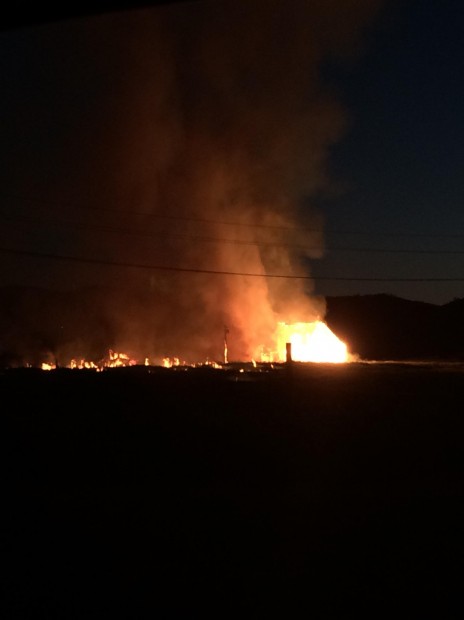 Approximate location of the fire