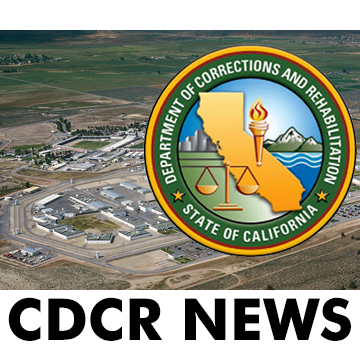 Officials at High Desert State Prison are investigating the May 1st, death of 65-year-old Michael M. Ramadanovic as a homicide.
Last Friday, at approximately 10:45a.m., inmates Rodney Rice and Robert Smith attacked Ramadanovic with inmate-manufactured weapons on the Facility C yard according to details released by the California Department of Corrections and Rehabilitation.
Officers immediately responded by using chemical agents and issuing a warning shot from the Mini-14 rifle to quell the incident.
Ramadanovic suffered multiple puncture wounds to his chest, back, head and neck. He was immediately taken to the prison's medical facility and life-saving measures were given. A doctor pronounced him deceased at 11:11a.m. His next of kin were notified.
Officers recovered two metal inmate-manufactured weapons at the crime scene. No staff members were injured.
Ramadanovic, 65, was admitted on Jan. 9, 1988, from Merced County to serve life without parole for first-degree murder. He also received a six-year sentence last October in Lassen County for assault with a deadly weapon, an in-prison offense.
Rice and Smith were placed in segregated housing pending an investigation. Inmate movement on Facility C was limited to facilitate the investigation.
The Lassen County District Attorney's Office is assisting HDSP's Investigative Services Unit in the investigation. The Office of the Inspector General has been notified. A Deadly Force Investigations Team at California Department of Corrections and Rehabilitation headquarters is also investigating this incident. A deadly force review board will conduct a full and complete review of the incident as well.