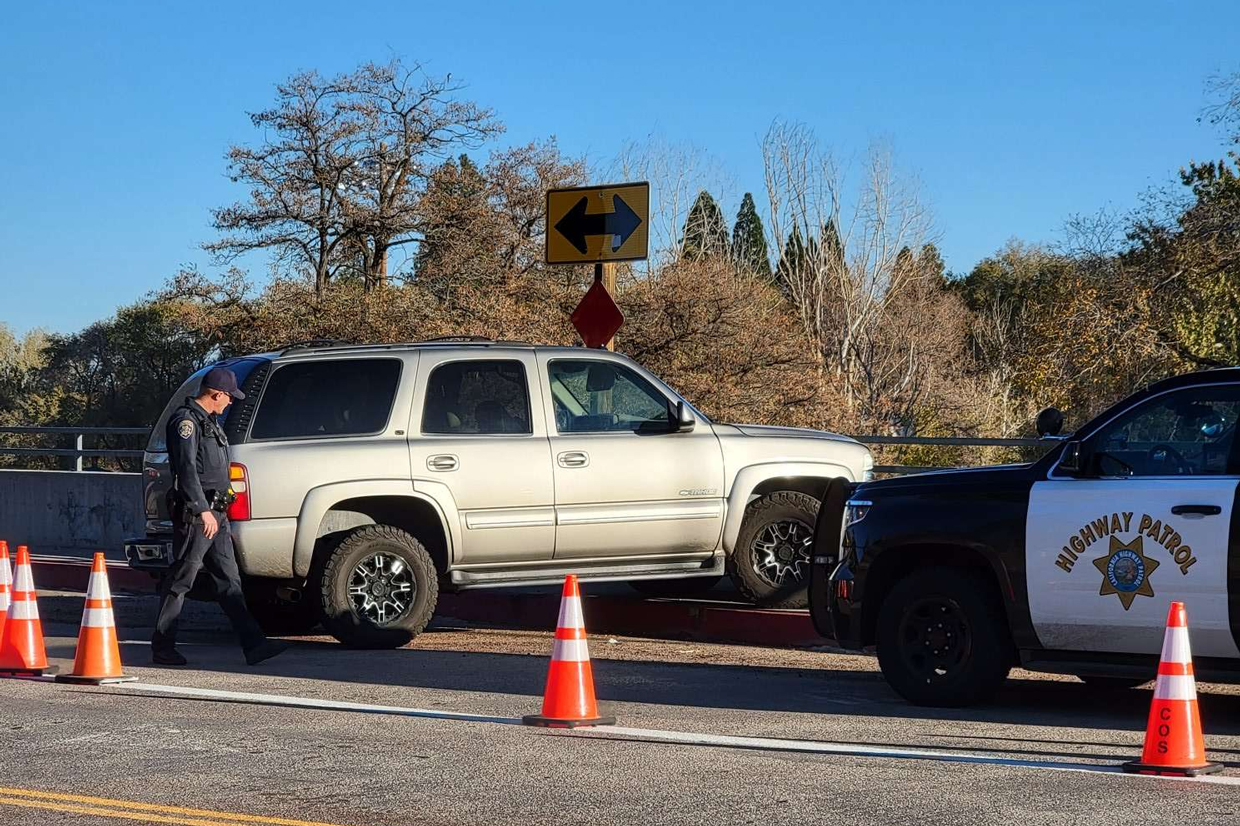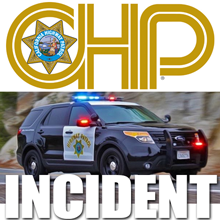 A high-speed pursuit that began on Highway 36 near Devil's Corral Monday afternoon ended when the suspect crashed his stolen vehicle into the Richmond Road Bridge after reaching speeds of up to 115 miles per hour.
According to details released by the Susanville office of the California Highway Patrol, it was about 1:50p.m., when a CHP Officer, who was driving eastbound on State Route 36, towards Susanville near Devil's Corral, observed a gray Chevy Tahoe, facing eastbound in the westbound lane.
The officer then parked in front of the Tahoe and activated his warning lights to warn oncoming traffic.
"The CHP officer contacted the driver and asked what was wrong with the vehicle, along with a request for identification," explains CHP Public Information Officer Bruce Thuelchassaigne.
"The driver and the passenger in the Tahoe stated they did not have a driver's license and didn't know who the vehicle belonged to. The CHP Officer asked the driver to turn off the Tahoe, at which point the driver placed the Tahoe into gear and sped off eastbound towards Susanville."
Just like that, the pursuit was on, with speeds reaching 115mph.
"The Tahoe made several unsafe passing maneuvers and forced vehicles off the road. Upon reaching town hill, CHP canceled the pursuit due to concerns for public safety."
According to the report, the CHP officer turned onto Cottage Street in uptown Susanville and again encountered the Tahoe, parked on South Lassen Street. Both occupants were out of the vehicle.
"The driver of the Tahoe jumped back into the vehicle, put the Tahoe into reverse and rammed the CHP patrol vehicle. The passenger remained outside of the vehicle and the Tahoe accelerated away, south on Lassen Street."
A short time later responding CHP units observed the Tahoe, crashed into the Richmond Road Bridge at the Susan River.
"The driver fled the scene, running down to the Susan River. CHP, Susanville Police and Lassen County Sheriff's Department established a perimeter around the area. A CHP Officer located the suspect hiding behind large rocks near the river."
The Tahoe was recently stolen from Chico, and the driver was on probation and had warrants from Butte County. He was identified by the CHP as 20-year-old Chico resident Wesley Chance Hudson.