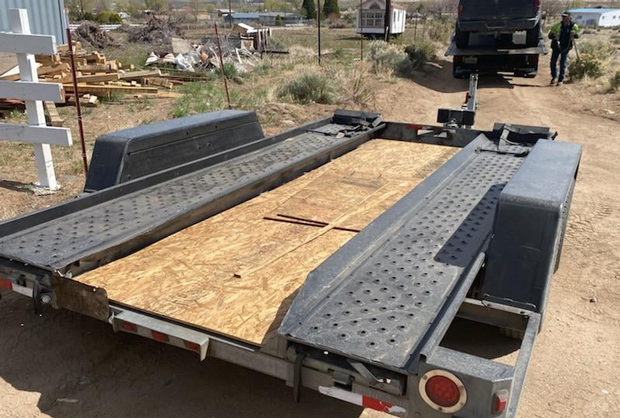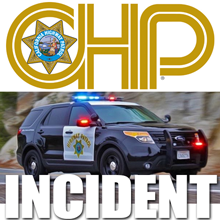 A Doyle resident was arrested and held on $60,000 bail Tuesday after CHP Officers initiated a traffic stop and discovered that the flat-bed trailer the man was towing had been reported stolen from an Orland, California trailer rental business.
Shortly before 10:00a.m., according to details provided by the Susanville Office of the California Highway Patrol, Sergeant Nolta and Officer Pratt were patrolling in the Doyle area when they observed a Dodge pickup with no license plates pulling a flatbed trailer.
Officer Pratt conducted an enforcement stop, and the vehicle yielded into a residence on Laura Drive.
A driver's license check on the driver, identified by the CHP as 32-year old Gary Levern Mitchell III,  showed that his license was suspended.
"On the rear of the trailer, there was a burnt license plate that did not belong to the trailer," explains CHP Public Information Officer Bruce Thuelchassaigne.
"Mr. Mitchell admitted he put the burnt plate on the trailer to avoid getting pulled over."
When questioned Mitchell explained he had bought the trailer for $300. Officer Pratt became suspicious because of the low purchase price, and had estimated the value of the trailer to be in excess of $3,000.
"After inspecting the trailer, which had been recently repainted, Sergeant Nolta located identifying information on the trailer. A subsequent record search revealed the trailer was recently stolen. The trailer had been stolen from Orland, CA and belonged to U-Haul."
All U-Haul decals had been removed or painted over.
Mitchell was arrested for possession of a stolen vehicle, false plates, suspended drivers license and expired registration. He was booked into the Lassen Adult Facility and had a bail set at $60,000.