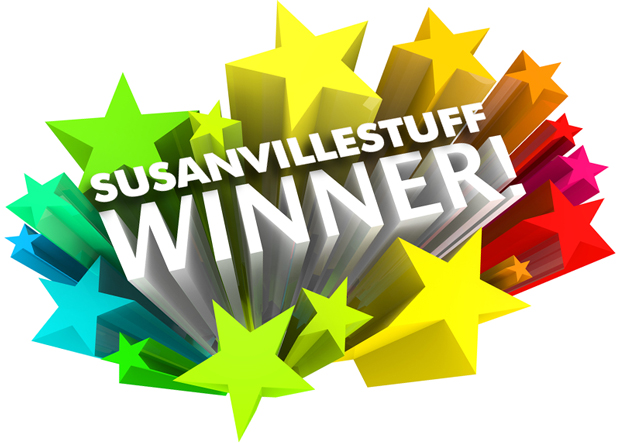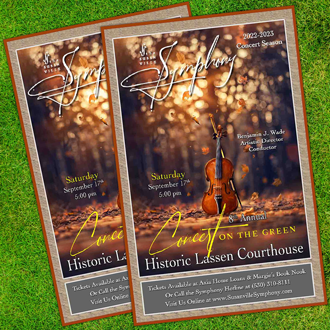 Congratulations to our ticket winners!
Lisa Urquizu, Portia Korver and Nancy McCallister each won a pair of tickets to Saturday's Concert on the Green!
The first concert of the season is one of the most unique outdoor performances you will ever experience. Playing on the steps of Lassen County's 105-year-old, historic Courthouse, the Concert on the Green features a truly eclectic mix of music – classical, pop, rock, funk, big band – in what has become the most attended concert of the season.
"You name it and most likely we will be playing it!" says Symphony Conductor Ben Wade.
The concert features a fun, family atmosphere with people bringing picnic lunches, lawn chairs and blankets to watch the show from the courthouse lawn.
To make it a truly special day for families, the symphony is letting all children sixteen and under accompanied by a parent into the concert for free.
"We want to continue to foster the family focus of this concert. Patrons are welcome to come early and set up their camp."
There will be a raffle and prizes for those who sign up for season tickets at the Concert on the Green, as well as a prize for the best "dressed" table.
If you buy a season ticket now you will get a discounted price on the five-concert season. General admission to each concert is $30, so if you plan to see them all the $125 season ticket makes sense.
The season ticket membership drive is currently open for the Susanville Symphony. If you would like more information about season tickets or membership in the Susanville Symphony, you can click here and download the season 19 brochure or drop by Susanville Dental Care at 720 Ash Street.
You can purchase tickets for the season, or individual concerts, online at thesusanvillesymphony.com