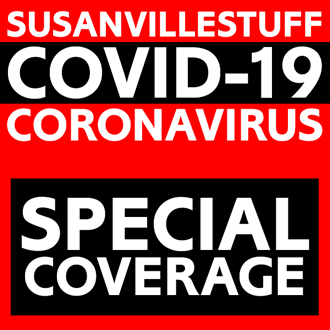 Two-and-a-half weeks after the first phase of local COVID-19 vaccinations began with acute care professionals, the Lassen County Public Health Department has announced the order in which the remaining doses will be administered to Lassen residents.
There are no dates with the schedule because it is unknown how long it will take to vaccinate each segment of the population or how many doses will be received from the state. All vaccinations will be by appointment only, through the LCPHD.
The vaccination schedule is broken up into three phases and the first phase has three different tiers. Click here to download the county's schedule.
COVID-19 Vaccine Schedule
PHASE 1a
Tier 1
Currently vaccinations have been given to Acute Care, Skilled Nursing Facilities & Assisted Living (medically vulnerable individuals) and First Responders (paramedic/EMTs/EMR).
Behavioral Health professionals are next in line for the vaccine.
Tier 2
Intermediate Care Facilities
Home Health & IHSS
Public Health (field)/DPSS
Community Health Workers
Primary Care & Community Clinics
Urgent Cares (stand-alone)
Tier 3
Specialty Clinics
Laboratory Workers
Dental/Oral Health Clinics
Pharmacy Staff (not working at higher tiers)
Mortuary/Coroner Workers
PHASE 1b
Persons age 75 and older
Healthcare Personnel not included in phase 1a—tier 1
Law Enforcement, Firefighters (non-medical) Police Officers, County Jail Employees. CDCR and FCI Herlong have their own allotment. Employees should contact their employer for vaccine schedule.
Food Packing and Distribution Centers
Agriculture, Manufacturing & Grocery Workers
Teachers, School Staff and Childcare Providers
The High Risk for Severe Illness with Underlying Conditions
U.S. Postal Services Workers
Public Transit Workers
PHASE 1c
Persons 65-74 years
Persons aged 16-64 years with Medical Conditions that Increase the Risk for Severe COVID-19
All Other Essential Workers
Transportation & Logistics
Water & Waste
Food Services, Shelter & Housing (e.g., construction)
Finance (e.g., Banker Tellers)
Information Technology, Communications, Energy, Legal, Media and Public Safety (e.g., Engineers)
Public Health Workers