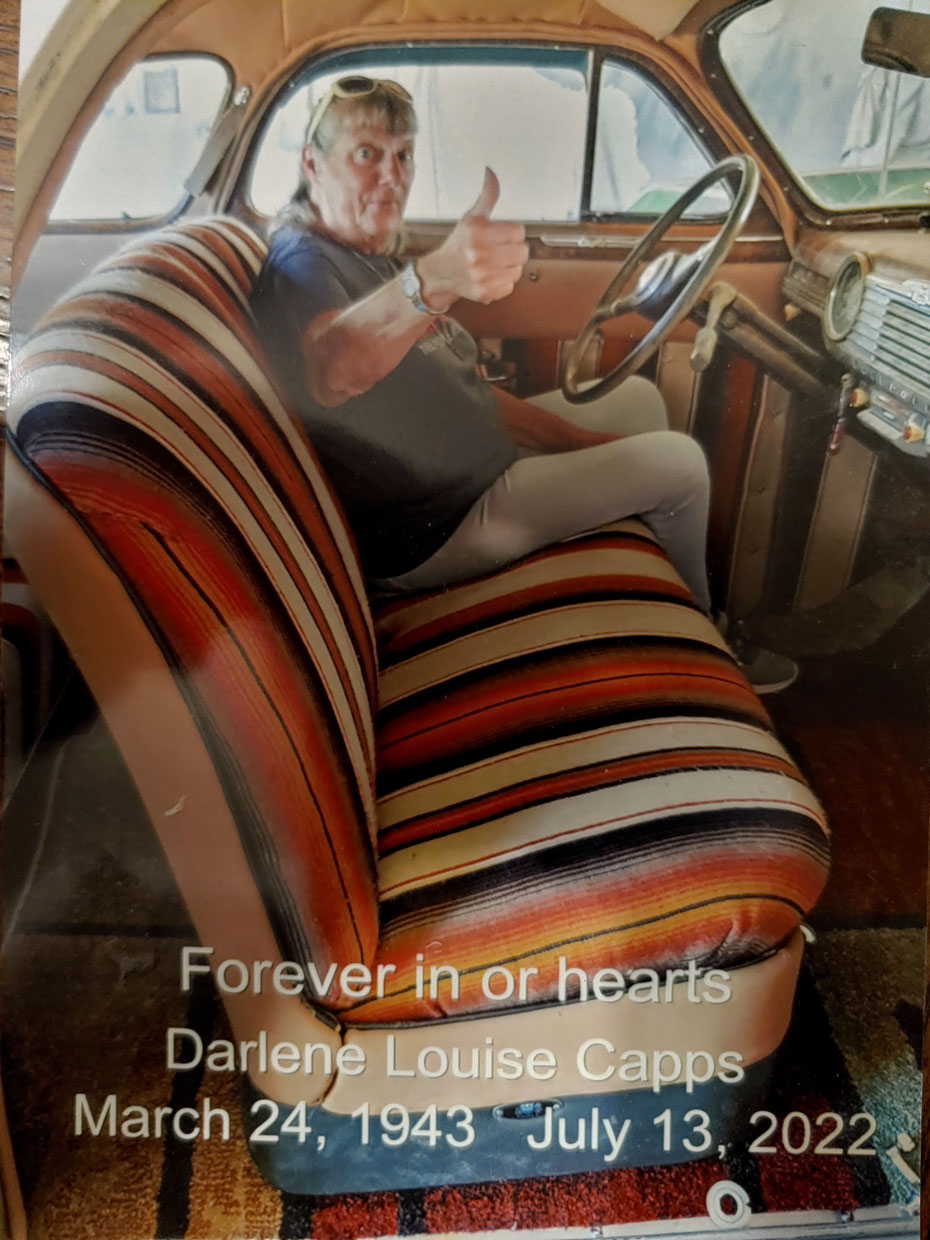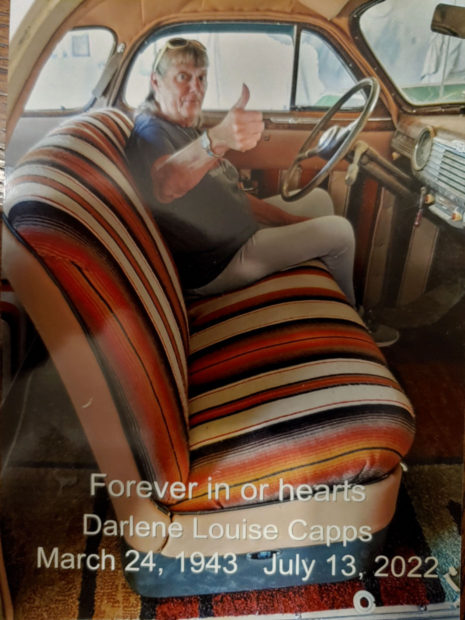 In loving memory of Darlene Louise Capps March 24, 1943 – July 13, 2022
Darlene passed away at Mercy hospital in Redding, CA due to complications from a stroke.
There is a memorial celebration to be held at the Diamond Mountain Casino on October 1, 2022 at 1:00p.m. till done. Any and all are welcome.
Darlene is survived by her husband Kenneth Capps, Standish, Ca. Children Ron/Ryan Carson City NV, Alan/Susan North Pole Alaska, John/Jamie Susanville, CA Tara Capps Anderson, CA, Craig Capps, Redding CA. There are numerous other kids she referred to as our kids, Chevy Holliday and Salvador Orozco, she truly loved you both. Brothers Dennis/Betty Tomberlin Half Moon Bay, CA, Tom/Jackie Tomberlin Modesto, CA. 10 grandkids, 4 great grandkids, and 1 on the way in December.
Darlene moved from Half Moon Bay in 1976 to Westwood, CA then moved to Susanville where she met and married Kenneth Capps. The whole family moved to Standish, CA where she resided till her passing.
Darlene was a CAN at Lassen hospital for most of her working life. She retired in 2003 to take care of her aging parents.
Both Darlene and Kenneth acquired foster parent resource family licensing in 2019 and had numerous foster children.
She was often called Miss Bad Ass by her husband but truly she had the kindest heart ever known to mankind.
She enjoyed family, old collector cars, camping, and her vacation home in Alturas, CA. She especially enjoyed going to the casino to pass the time and exchange money.
Darlene may not be here in the physical sense, but trust me, she is with us in spirit. We miss you every day and love you forever and will be sure to carry on as required.
Again, the memorial is on October 1, 2022, at Diamond Mountain Casino, from 1:00p.m. till done.