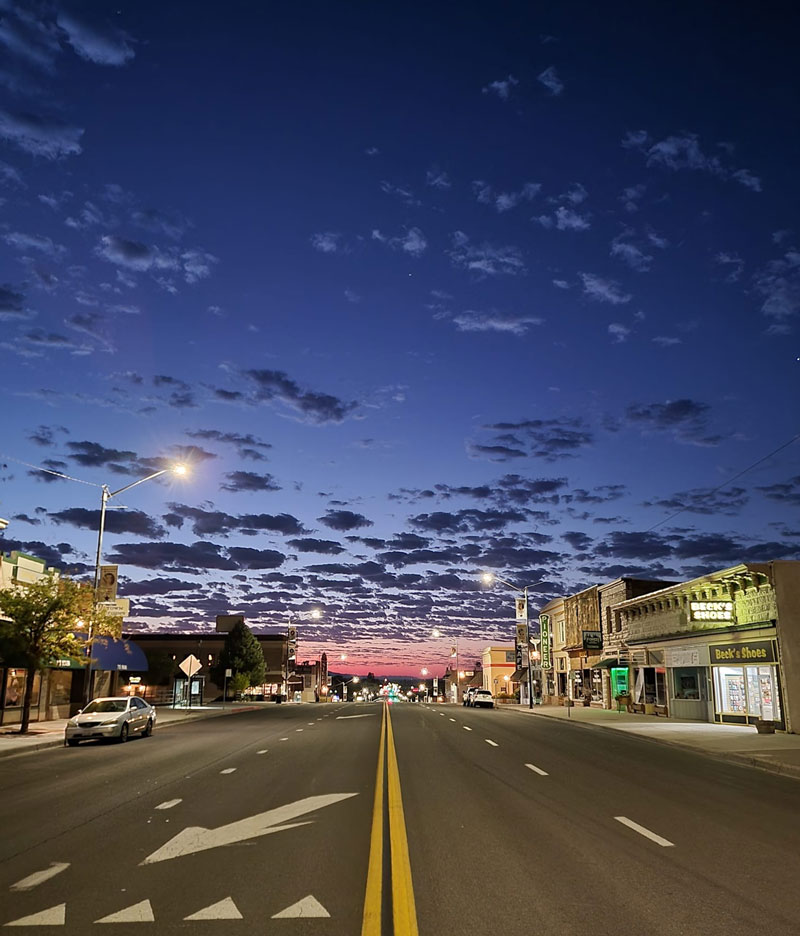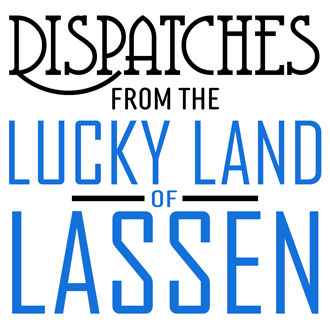 By Jeremy Couso
Publisher, SusanvilleStuff
Hot. Really hot. Hot, hot, hot. Wow.
It's weird having it this hot this late in the year. Normally by the time we get into Grizzly football season there is already a chill in the air at night.
However, the weather folks say it is about to suddenly, and irreversibly, become fall-like next week. Hallelujah!
We haven't reached that turn yet, when everything starts smelling like autumn and back-to-school, but with the upcoming drop in temperatures it won't be long.
So, hang in there kids, just a few more days of this heat and then we will have our eight months of Lassen County winter!
A few bits of old business from last week.
First, thank you to everyone who said nice things and were supportive of the new column. It was appreciated.
In column number one I mentioned a new bus stop uptown and somebody asked me where it was and if it is a Greyhound stop like Susanville used to have. The stop is for Lassen Rural Bus and the technical term for it, as I have been educated, is a 'Bus Shelter.'
The new bus shelter is right in front of the LMUD parking lot, which this week sported a giant event tent!
Even before the utility makes their move into the old Bank of America building, they are already setting up the parking lot to use for uptown events. The space looks great and the addition of the giant tent, which LMUD brought out for their Customer Appreciation Day this week, is just fun.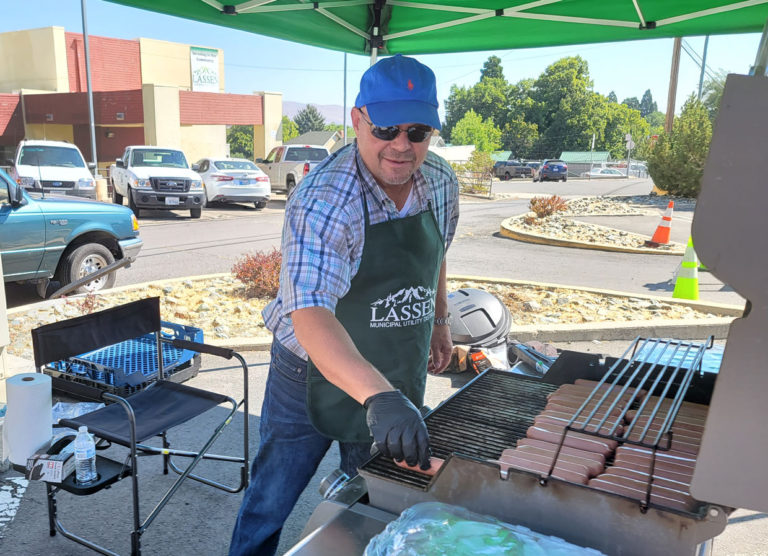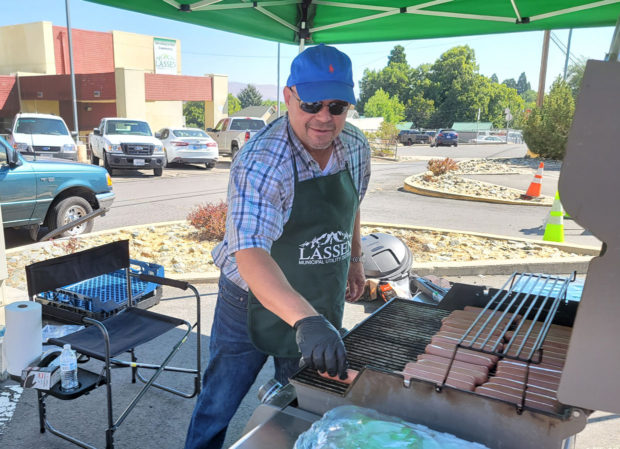 What has been a boring, little-used parking lot now has a purpose. Good job LMUD and good job Theresa. This space is now a lovely companion to Pancera Plaza, just across Main Street, and future events will span both areas.
Going to need good traffic control at Main and Gay.
A little reminiscing for those of you my age or older. Remember when summer nights in Susanville used to be filled with sounds from the old Sierra Pacific mill? Beeping, crashing, thudding… saws and forklifts… and in the summer, with the windows all open, all night, there was this lovely drone of crickets and heavy equipment. You could hear it all over town.
Even at 3:00a.m. Green Chain would be going strong and there was activity at the mill 24-hours a day. That was a bit ago.
I am always happy to see a cool new community event start up! Something fresh and new is always welcome, and this time I think Mrs. Midgely at the Lassen County Fair has a pretty cool idea.
The Fairgrounds will hold a big Oktoberfest party on September 30th and October 1st and so far, I have seen mention of axe throwing, stein lifting, beer tasting, a stein holding contest, a women's stein carrying contest, plus a bunch of stuff for kids like bounce houses and a mechanical bull.
That sounds like a quality event and a pretty good time.
On a side note. I miss the Basco Fiasco! THAT was a party.
Sierra Army Depot used to do a cool, five-day long, Oktoberfest celebration back in the 1980's. I remember playing out there in Main Street Band a couple of times.
One last thing…
Uptown sector update: The owners of the Mt Lassen Hotel, who currently have the building on the market, have spent the last three weeks cleaning up around the Hotel, and uptown looks much better for it. It is appreciated when building owners take time (and yes, expend some resources) to make their little part of town more attractive.
Hey everybody, have an awesome weekend, stay safe and here's to cooler temperatures!