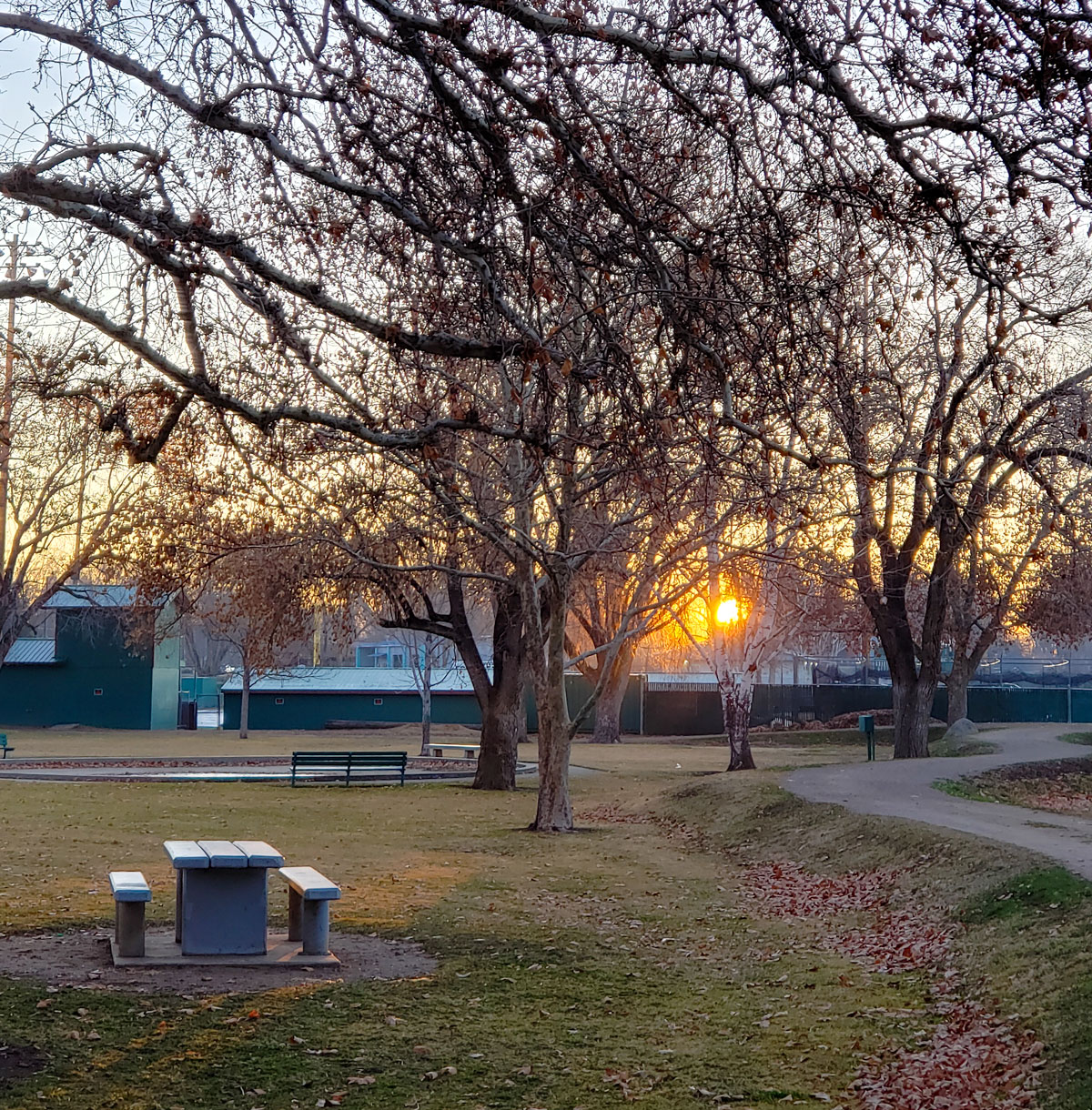 By Jeremy Couso
Publisher, Editor and Blarney Captain
SusanvilleStuff
I don't care if it was still cold this week, it looked like Spring yesterday and that was enough for me. And, lo and behold, once the three inches of atmospheric river washed away the ten inches of snow, I could see green grass!
Susanville spring is on the way, and with so much water in the valley, it ought to be a spectacular season.
So Impressed
My calendar had some fun stuff on it this week, including a stop by the Methodist Church Tuesday evening to act as judge for the Rotary regional Instrumental Music Contest.
Normally I hate doing this type of gig. I am just not good at judging people, and even with 40 years as a musician under my belt I never feel comfortable, or even marginally qualified, to grade people on their talents.
It makes it harder when I know one or two of the contestants, which happens a lot in this town. But in this case, I knew all three of these girls pretty well. Elise and Marie Giles and Juliette Singleton are all amazingly talented pianists and I have seen them perform before in various places.
Let me tell you, there are few things more humbling, as someone who has played (hacked away at) piano for four decades, than watching those three high-school girls perform music I could never hope to play, at a level I could never hope to achieve. And do it with flair and style.
Complex, nuanced piano pieces. Not easy stuff. Not your like, average piano recital fodder. It was actual music, made lovelier by the enormous grand piano and the acoustics in the church, and these girls really, truly played it with conviction.
I wish I had thought to roll video, just so I could have shown off the performances to you guys. You would have been impressed.
So, thank you to Patty Gunderson and Rotary for the invitation to come judge, it was a lovely evening and a wonderful set of performances.
I do not know if I am allowed to release the names of the winners yet! I will just say that, at least on my judge's sheet, the points were very close and judging was very difficult.
Elise, Marie and Juliette all did a fantastic job.
Also
Another great thing about judging the Rotary contest Tuesday evening was that I got to spend quality time with one of my favorite people in the world, Dennis Roberts! Dennis and I usually run into each other, play music together or do something interesting where our paths collide every few months and it is always a pleasure to catch up.
Our third judge was Jacob Mack, a standout Lassen High School musician whose composition 'Slick Trick' will be featured at the upcoming Susanville Swing Band performance.
So, as you can see, from contestants to judges, I literally spent the entire evening surrounded by musicians who are better than me.
Go Grizzliette Girls
Another fun place we got to go this week! Marshel and I took our cameras down to the high school yesterday to capture the big send-off for the girls on the Grizzliette Drill Team who are on their way to Anaheim for the 36th Annual USA Dance Nationals.
They will be dancing in front of nearly 4,000 spectators at the convention center and competing against 2,000 dancers from teams throughout the western U.S.
This is a really big deal and it took a lot of work to get to this level of competition. Good luck today and tomorrow girls.
The Eggs Have Arrived
This may be the truest sign of Spring yet! Our front porch is full of plastic Easter Eggs!
Our big SusanvilleStuff and Lassen County Fairgrounds Community Easter Egg Hunt happens on April 8th and this year we will have more than 10,000 candy-filled plastic eggs for the kids of the community to hunt on the grass at the fairgrounds.
Right now those 10,000 unfilled eggs are sitting on our front porch, waiting patiently until our big volunteer party on March 29th when they will all get their candy.
Have a great weekend everybody and we will meet up here again next week!