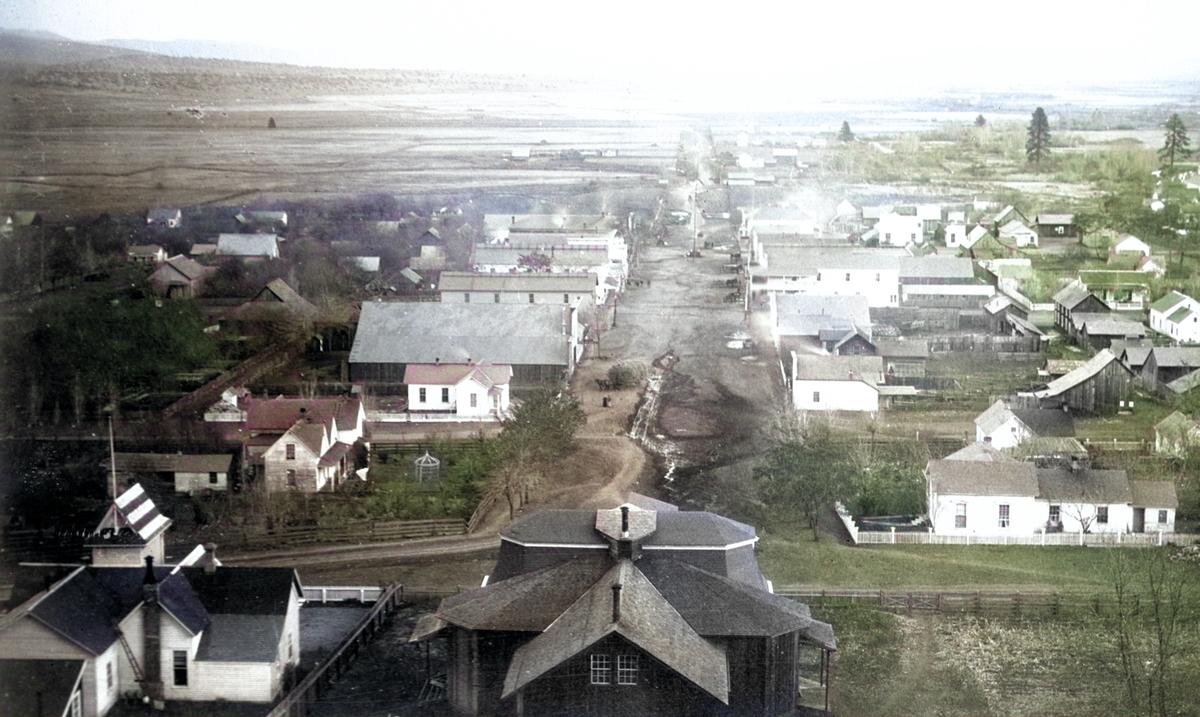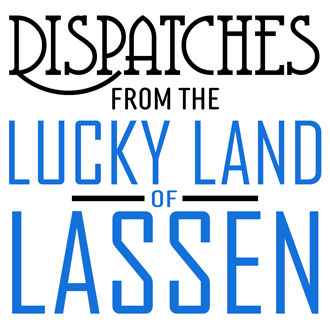 By Jeremy Couso
SusanvilleStuff Editor and Publisher
My job, and my love of local history, lead me to spend a lot of time reading old Susanville stuff. Lots of newspapers, periodicals, old government publications – anything I can get my hands on to learn about Lassen County's past.
I like little articles that give you a brief glimpse into the real, genuine daily lives of the people who called our town home at various times in the last 150 years.
Occasionally, my digging turns up a story that I really wish I had been around to experience first-hand. Something truly unique, or obscure, that piques my attention.
Such is the case with the following story, from the May 11th, 1888 Napa Valley Register newspaper.
We Present "A Funny Monkey Story" or "He Is Still Up A Tree"
"The animals of Forepaugh's 'Greatest Show on Earth' which had such a hard time at Grass Valley and this city, are scattered throughout the land," the story ominously begins.
Adam Forepaugh was a promoter of traveling 'shows' which could include everything from a clown circus with animal acts to a wild west show to a staged reenactment of the American Revolution.
The Forepaugh shows were legendary across the country during this era, traveling from small town to small town, providing entertainment in a pre-mass-media world.
Forepaugh's troupe had just played Napa, then Grass Valley, before coming to Susanville.
According to the newspaper, "A monkey was left in one place, a baboon in another and a humpbacked heifer at a third point."
The baboon referred to was Forepaugh's 'Famous Equestrian Baboon' who jumped on the high wire, committed 'feats of equestrianism' and other curious acts. It must have been quite a loss for the show when the star baboon made a break for it in Grass Valley.
Here in Susanville it was the show's monkey who made good his escape, heading for the forest west of town.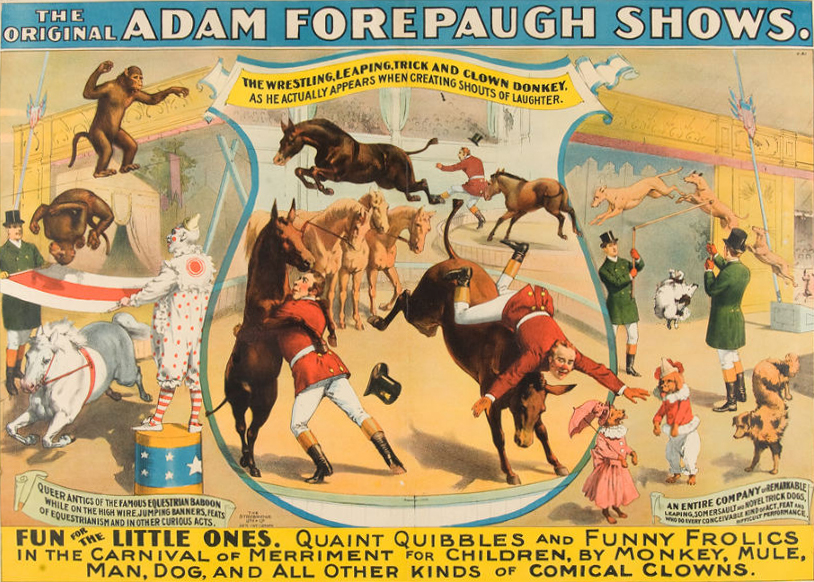 "Hunger finally forced him back to the settlements," the newspaper reported. "He was discovered up an apple tree, and all Susanville turned out to capture him."
Oh, can you imagine? I went back and checked, Susanville's population in 1888 was about 1,642 people. I bet half of them showed up that morning to help capture the monkey!
"There was a high old time greatly enjoyed by the monkey, who threw apples and made faces at the crowd."
So now I am picturing a big crowd of Susanville folks around an apple tree in uptown Susanville, discussing how they would go about getting that darned monkey down.
"The women did not try to climb, but yelled all the time in the most enthusiastic manner and shook their aprons at the monkey as he went from tree to tree."
For those of you that don't know, uptown in the late 1880's had a lot of fruit trees. There are still apple and apricot trees around uptown that are left over from this period, when it was hoped that Susanville's climate would support fruit cultivation.
"The monkey made use of the trees to stay above and ahead of the crowd."
It wasn't all fun and games though. This was a serious monkey escape, and there were injuries among the monkey wranglers.
"One man took a flying leap out of the top of an apple tree on Roop Street," the newspaper story continues, "landing in such a way as to break his wrist and badly cut and bruise himself. That kept him out of the chase, but others kept it up."
"Everybody wanted the monkey, but the 'amusin little cuss' made his escape into the forest at the edge of town."
"At last accounts he was seated in the top of the tallest pine in the neighborhood, with all of Susanville camped about the root of the tree."
And now I really want to know whatever happened to that monkey.
SWIMS will be SWIMS even if you turn it upside down.
Have a great weekend everybody and we'll see you again right here next Friday!