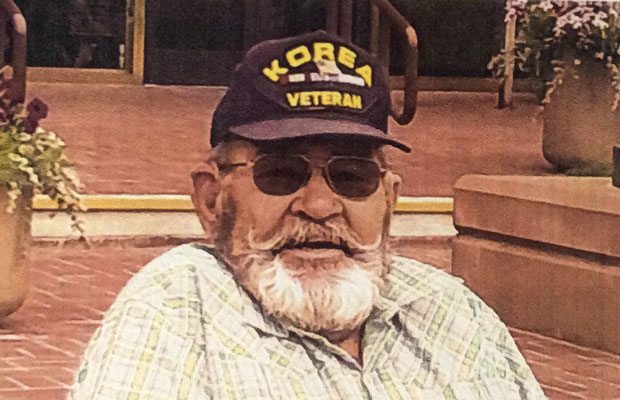 Donald (Don) Eugene Stampfli passed away on Friday July 1, 2022, at St. Mary's Medical
Center in Reno Nevada. He was born in Susanville, California on August 22, 1929, to Shirley and Florence DeForest Stampfli. During his childhood, he helped his father on their dairy farm and was active in 4-H. On March 15, 1951, he married Norma Millar. After being drafted into the U.S. Anny at the age of 22, he served in the Korean War as Sergeant from October 1951 to September 1952. Upon his return, he completed a bachelor's degree at Chico State College. In 1957, they moved to McCloud, California where Don taught 7th and 8th grades and coached basketball. During the summers, he worked in the lumber mill or with the railroad. In 1963 they moved to Redding where he taught biology and earth science at Enterprise High School for 28 years. He also coached J. V. football and basketball for several years. He retired from teaching in 1991.
Don was an avid skier, hunter, and fisherman, with numerous hobbies including woodworking, rockhounding, photography, painting, and gardening. He was also a ferocious reader and was always found with a book or later a Kindle in his hands. He built the family cabin in northern Plumas County, where many summers were spent. During his life, he traveled to all 50 states with his beloved wife, Norma. He enjoyed attending Standish Bible Church and spending time with family. "He made Him who knew no sin to be sin on our behalf. so that we might become the righteous of God in Him." 2 Cor 5:21. LSB
Don is survived by 4 children, Michael Stampfli (Kathleen) of North Hills Calif., Karen Peterson of Redding Calif., Sue Ann Moore (Randall) of Dubai and Deanna Ross (Dean) of Janesville, Calif., as well as 10 grandchildren and 18 great grandchildren. He was preceded in death by his wife of 59 years Norma in 2010 and infant daughter Cynthia Kay 1960.
ln lieu of flowers any donations can be made to St Jude Children's Research Hospital. Don's favorite charity.