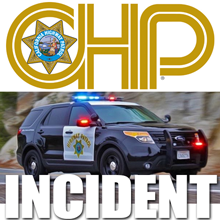 A 62-year old Doyle resident was pronounced dead at the scene of a motorcycle collision on South Constantia Road, about one mile west of Highway 395, according to details provided by the California Highway Patrol.
On July 15th, at around 8:45p.m., CHP units were notified that a motorcycle was down, along with an unresponsive male on Constantia Road. They arrived to find the downed rider near a black Honda motorcycle that had been involved in a major collision.
Doyle fire department personnel and deputies from the Lassen County Sheriff's Office arrived on scene and assisted with the collision.
The motorcycle rider was identified by the CHP as Doyle resident Jerry Bay. The collision is currently under investigation.