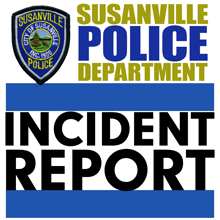 The driver of a vehicle that struck and killed a 37-year old Susanville woman January 17th has reportedly come forward to be interviewed by investigators from the Susanville Police Department.
According to Susanville Police Captain Ryan Cochran the case will now be forwarded to the Lassen County District Attorney for review.
"The Susanville Police Department would like to thank the public for all the assistance we received in this investigation," said Cochran.