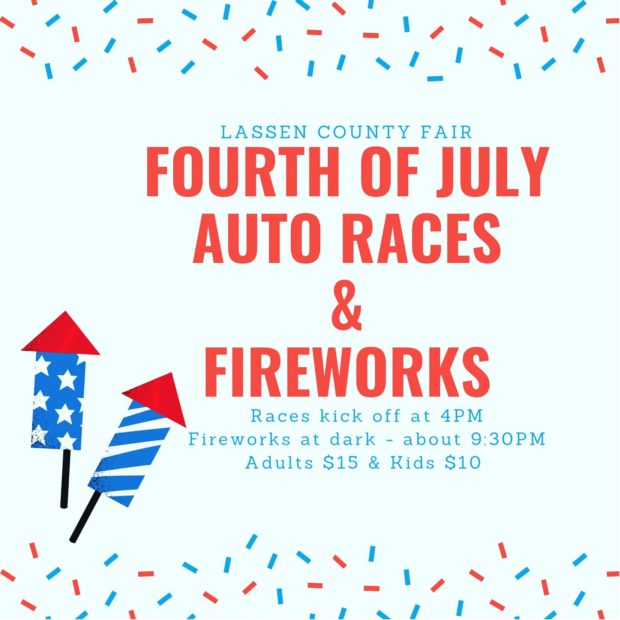 The Lassen County Fairgrounds will again host their annual Fourth of July celebration with auto racing in the grandstands, followed by a fireworks spectacular as soon as it gets dark.
Races in the Diamond Mountain Speedway get underway at 4:00p.m. with a full evening of fast-paced dirt track racing.
A fireworks spectacular will start at dark, around 9:30, and can be seen from all around town.
According to Lassen Fair Manager Kaitlyn Midgley the fair and the pyrotechnicians have changed the site where fireworks are launched this year, allowing for an earlier start time for the fireworks.
Admission to the Fourth of July Auto Races and Fireworks is $15 per adult and $10 for kids.