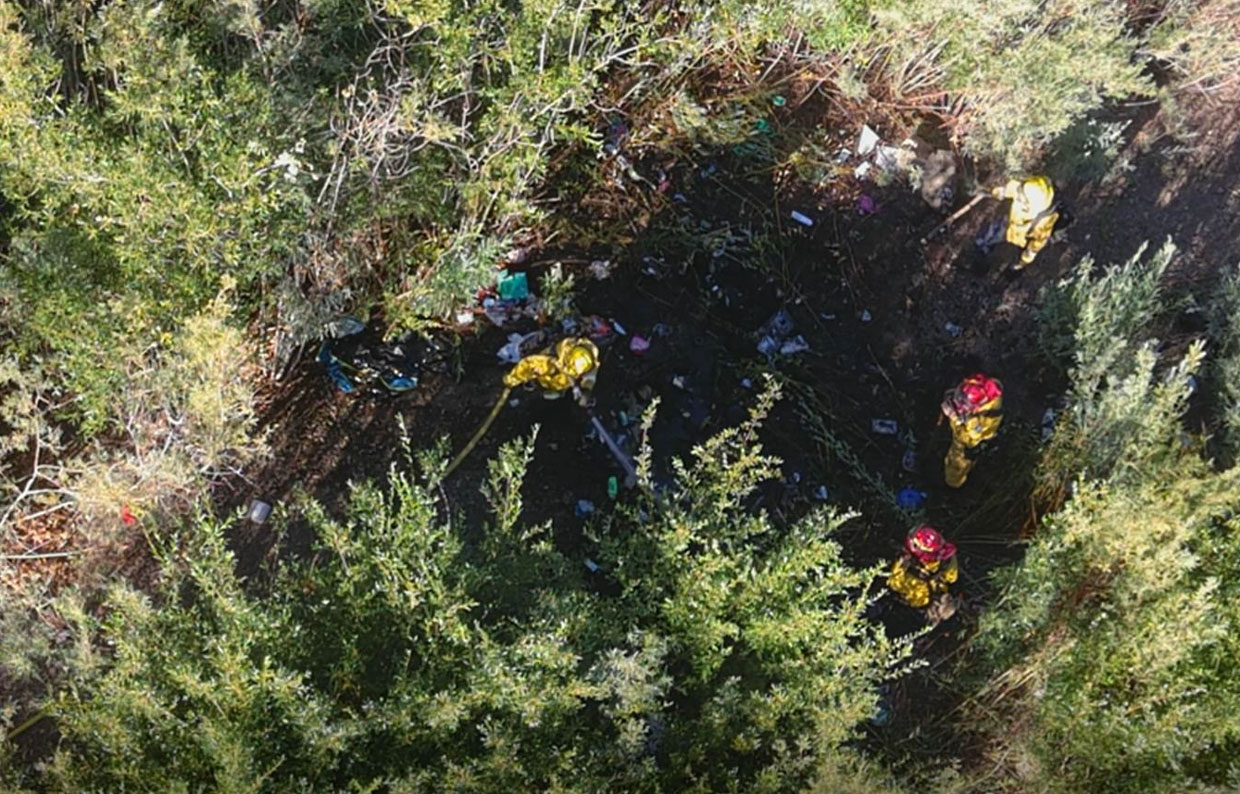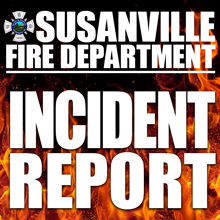 Officials from the Susanville Fire Department say that a Thursday morning vegetation fire behind the Hall of Justice on Riverside Drive was caused when a cooking fire in a homeless encampment escaped and spread to vegetation. The blaze was quickly knocked down by firefighters.
Crews were dispatched to the fire at around 7:42, with Susanville Engine 628 making access from Grove Street and CalFire Engine 2271 making access from the river trail.
"The fire was extinguished by personnel and was contained to an area approximately 12 feet by 25 feet," details SFD Fire Captain Leon Myers.
"The fire was human caused and originated in a pile of charcoal briquets being used as a heat source for cooking. The fire spread due to excessive trash in the area and made its way to the vegetation."
According to Myers the encampment near the river was littered with trash and human feces.
Agencies at the scene included Susanville Fire Department, Cal-FIRE, Susanville Police Department and Lassen County Sheriff's Office.