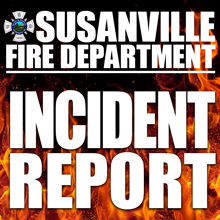 Firefighters from the Susanville Fire Department and Cal-FIRE's LMU were called out in the early morning hours Monday to put out a fire burning in a dumpster behind Walgreens Drug Store on Main Street.
At around 2:00a.m., fire crews arrived on scene and found a dumpster fully involved.
Fire crews worked quickly and extinguished the fire, which, according to the department, was determined to be human caused.
The Susanville Police Department also assisted during the fire.