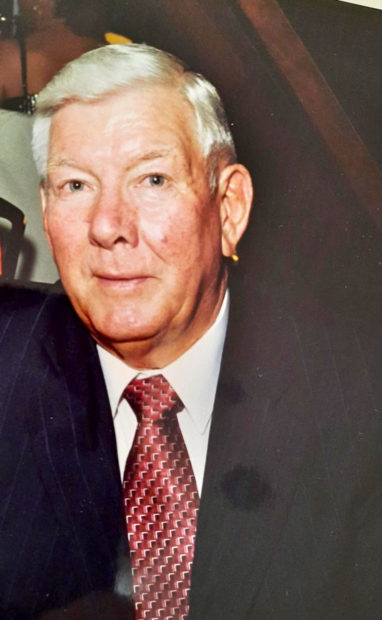 It is with profound sadness that we announce the passing of Franklin D. Root, at age 87, in Phoenix, Arizona. Frank was born in Wickenburg on March 15, 1936, to Ethel Root and Frank R. Macias. He was raised with many of his Macias cousins at his grandparent's historic 6M Ranch along the Hassayampa River.

Frank graduated from Wickenburg High School and shortly thereafter joined the U. S. Army in 1956. He was honorably discharged in 1962, returning to his hometown where he was employed by the Arizona Highway Department working on nearby state highways.

Frank relocated to California, first to Palm Springs, then to Redding, California where he learned the automotive transmission repair trade. He established his own repair business in Susanville, California in 1969, where he lived for many years.

In 1990 he married Vickie Berti Hurley and they enjoyed 33 memorable years together. They enjoyed RV travel throughout the western states, site seeing, camping as well as boating and skiing on the many nearby lakes.

Frank had a lifelong affinity for vehicles of all kinds. He enjoyed off road travel and raced sand rails on the dunes. He built and raced mini-modified cars on dirt tracks competing in both California and Nevada. Frank also owned classic cars and participated in car shows, winning many trophies along the way.

Hunting was another important part of Frank's life, from hunting game birds with his Labrador retrievers and deer hunting to horse packing into rugged mountain terrain for Elk.

In 1992 he and his wife, Vickie, retired to Arizona. Reconnecting with his family and longtime friends he was able to enjoy many more years of camping and hunting.
In later years, he and Vickie became snowbirds, living in Yuma in the cooler winter months and returning to their home in Dewey, Arizona in the spring.

Throughout his life, Frank developed many lasting friendships.

Frank is predeceased by his mother Ethel Root Colburn, father, Frank R. Macias, stepfather, Merton Root and siblings: Jean Root, Billie Root, Darlene Jewel and stepson, Donald Hurley. His special cousins also predeceased him including Manuel (Shorty) Macias, Bill and Leonard Franklin and Floyd (Bobby) Warner.

He is survived by his beloved wife Vickie Root, sister in law Deborah Langslet, nephews Jason and Jesse Langslet and Bill Root, niece Judy Newton, cousins Nadine Macias Camlin, Ersie Macias Randolph, Alfred M Hershkowitz, Leroy M Hershkowitz, Mike Macias, Julia Brooks, Debbie Griffiths, Frank A Macias, Alex Macias and longtime friend Jim Mason.