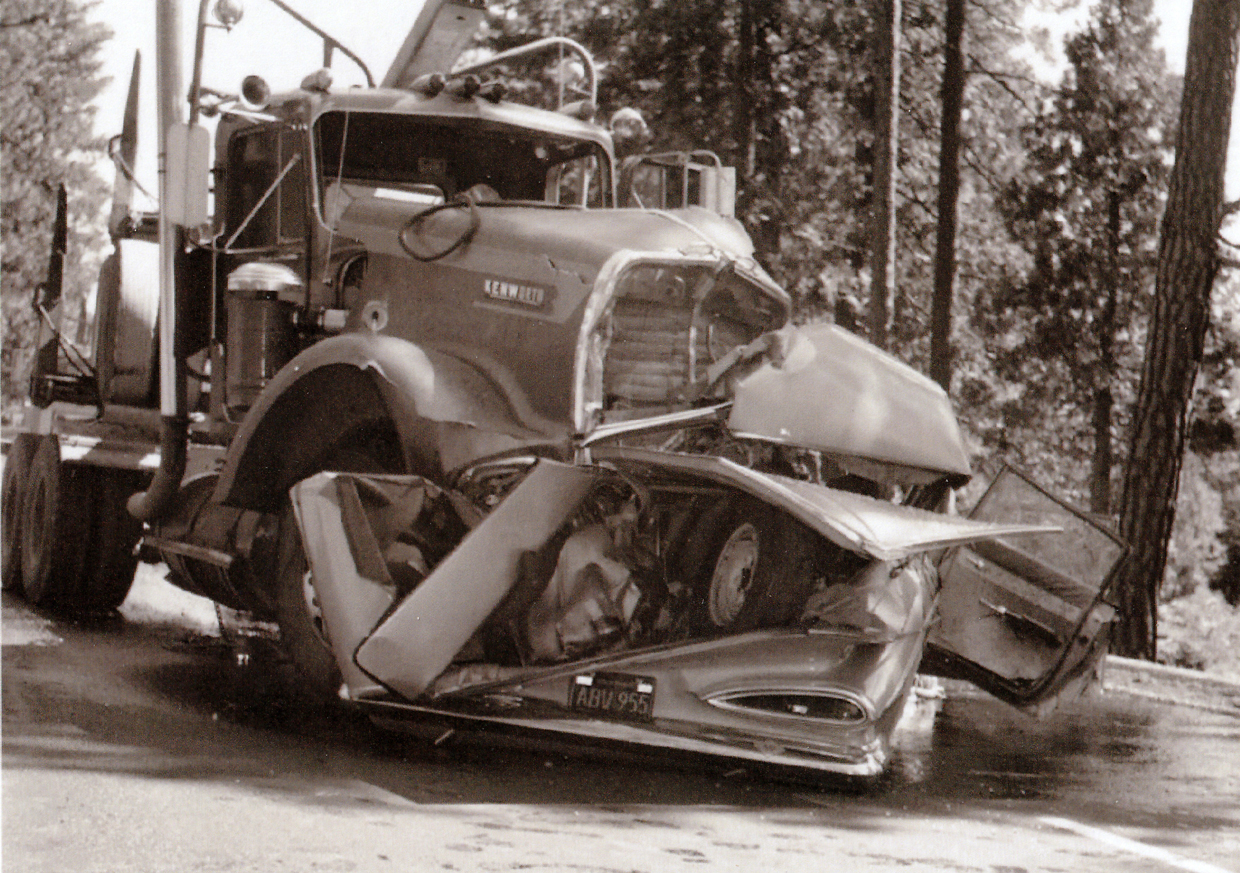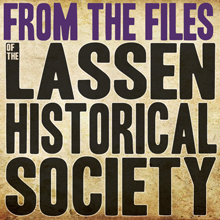 by Susan Couso
In 1968 Lassen County experienced a tragic and sobering calamity. Six young people were killed in a horrendous accident which sent 'shock waves' through northern California.
It was a bright early fall day, September 28th, and Redding's Enterprise High School football team, the 'Hornets', was at Lassen's Arnold Field to meet the Grizzly team in battle. The Enterprise team was favored to win.
When news of the ghastly event reached Susanville, everyone was stunned. Rumors trickled in until finally, three Enterprise teachers left the game and went to the scene of the accident.
The teachers joined the few other onlookers, who were stunned by what they saw. On the ground near the wreck lay a single black and gold cheerleader pom pom.
As law enforcement gathered evidence, the story became clearer. The teens had left Redding to attend the football game in Susanville. Eighteen-year-old Warren Martineau was driving, and his passengers, all 17 years old, were Martineau's girlfriend, Shelly Roberts, who was the Hornet mascot, 'Buzzy', Kathy Van Doren, cheerleader, Debbie Johnson, song leader, Jennifer Brewen, cheerleader, and Donna Maddox, a student government representative.
On Highway 44, about three miles from the junction with Highway 36, Martineau was speeding. Highway patrolman Victor Sands estimated that his 1959 Chevy Impala was traveling in excess of 70 miles per hour.
He passed another vehicle on a sweeping curve, and then lost control and crossed the dividing line. The Impala bounced off of the bank, hit a ridge along the road, then rebounded back onto the highway, where the car hit Roy Green's empty logging truck head-on.
One of the girls had been thrown from the vehicle, but the others remained inside. They were all dead. Forty-seven-year-old Green was injured and taken to Lassen Memorial Hospital.
The Chevy had disintegrated under the truck. Lassen County undersheriff, Del Gorbet said, "It's the worst I've ever seen."
The Enterprise teachers attempted to identify the victims. Teacher Don Brown said, "I could recognize one – or thought I could recognize one. There were just bits and pieces of kids." Personal belongings, along with empty and full beer cans littered the scene.
By 'halftime' the true horror of the tragedy reached the football game in Susanville. Coach Russell asked his players if they wished to continue. One player spoke up, saying that the girls were coming to support them, and they should do their best. The game continued with no score by either team in the second half. The Enterprise Hornets won 7-0.
In Redding, funerals were planned. Martineau's funeral was held separately. There was some animosity as the young man, with simply poor judgement, was blamed for the wreck. But no one knows what happened as those six young people sped to their death.
Flags in the Shasta Union High School District waved at half-staff, and some 1,300 Enterprise High School students took part in the funeral services for the five girls who would never graduate with their classmates.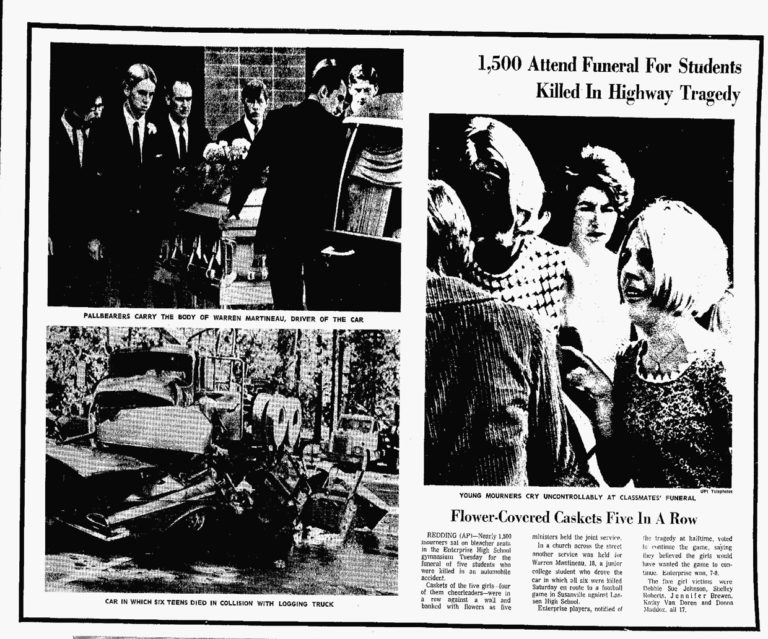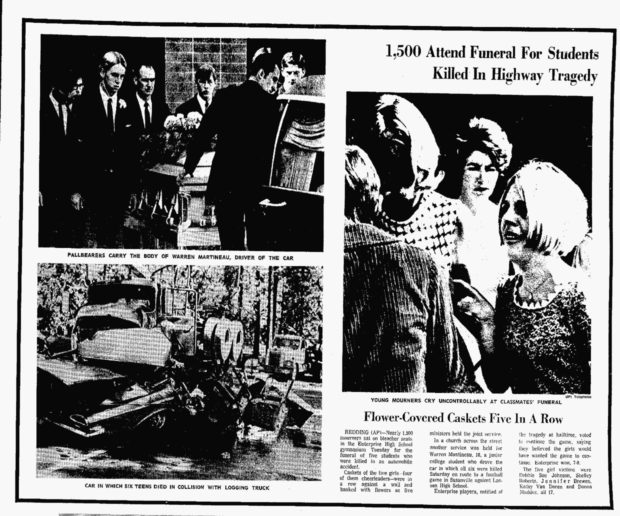 ---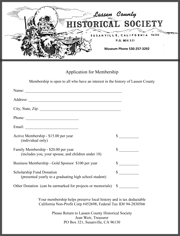 If you are a fan of our weekly history stories you should join the Lassen County Historical Society! It's a fun way to be a part of our county's rich history. When you sign up, you'll receive regular Historical Society newsletters with interesting stories and information. Membership is open to anyone with an interest in area history.
Through your membership you help preserve local history. You can download a membership application by clicking here.