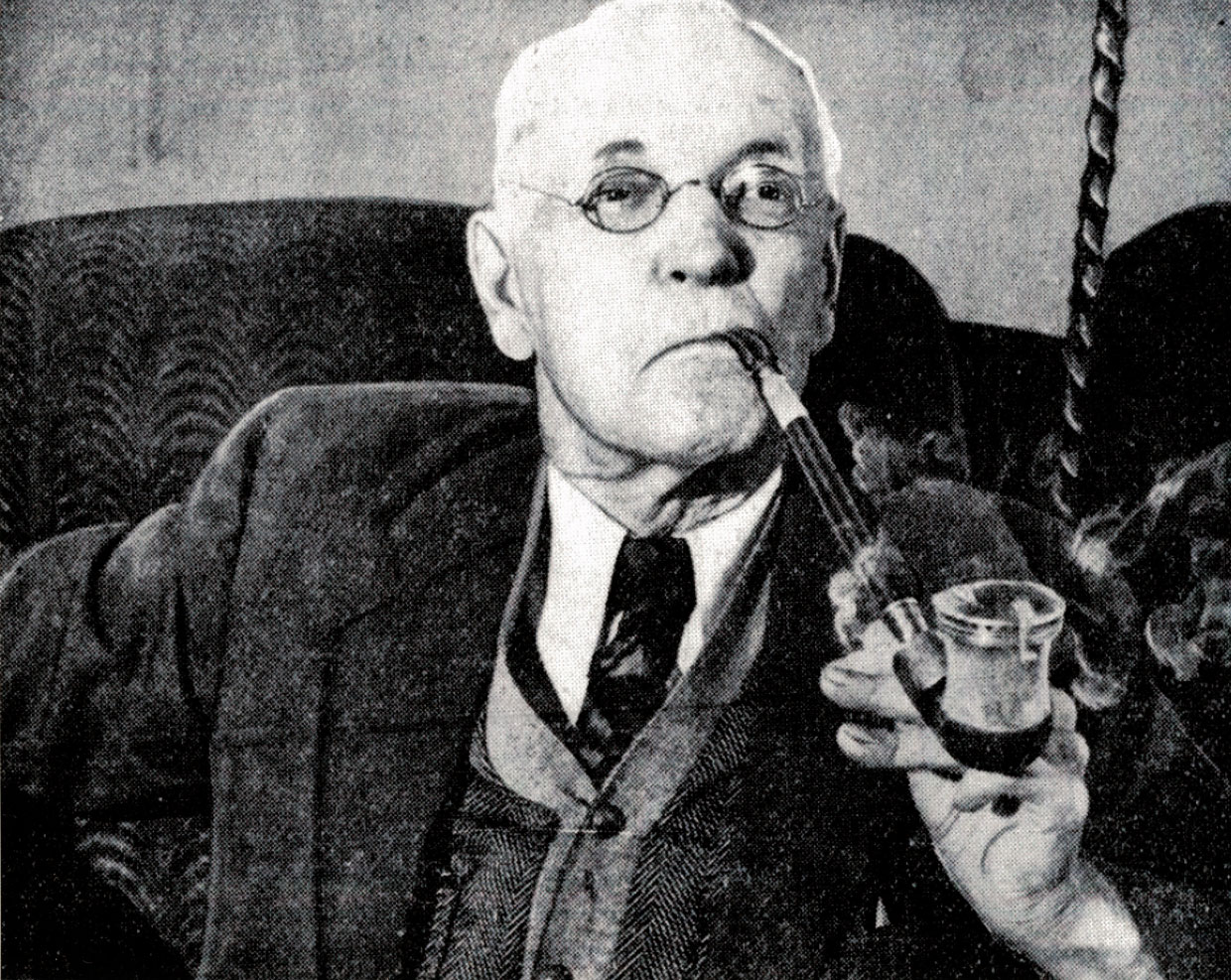 by Susan Couso
Fred Fillmore Kingsbury was one of our area's first pioneers, and he was very proud of his association with Lassen County's earliest emigrants.
Fred was born in Quincy in 1855, nine years previous to the creation of Lassen County. His father, William C. Kingsbury, arrived in Quincy in 1850, before Isaac Roop decided to create his new town in Honey Lake Valley.
Fred's mother, Sarah Campbell arrived on a wagon train in 1852, and later that year, the Kingsbury's marriage was held in Quincy.
The couple's son, Frank Kingsbury, arrived the next year, being the first new birth among the emigrants to the Quincy area. After Fred's birth two years later, the little family came to Honey Lake Valley and settled about three miles from Susanville, in the Richmond area.
According to Fairfield's History of Lassen County, by Asa Fairfield, "William C. Kingsbury brought his wife and two boys, Frank and Fred. They came on horseback, each one carrying a child."
William Kingsbury soon went into partnership with Peter Lassen, and that is how little Fred grew up in the midst of Lassen County history. The elder Kingsbury held several offices for the burgeoning Lassen County and was a member of the Honey Lake Rangers, a vigilante group intent upon carrying out the law for the new settlers.
In 1857, Kingsbury and Lassen worked together to build a log cabin on what is now the Hulsman property, and this was used for several years as their ranch house.
By 1858, the valley was beginning to become a real community. Several women in the area were prompted to make a United States flag, as there was none in the vicinity. Sarah Kingsbury, along with Sarah Ford, Margaret Streshly and Mary Jane Coulthurst produced this emblem of patriotism for the settlers.
So, Fred Kingsbury saw a lot of history being made. He claimed to have met, besides Lassen and Roop, Paiute chiefs Winnemucca and Little Winnemucca.
But Kingsbury's memories were perhaps blurred by time. In his older years he remembered the 5' 2" tall Lassen as a "large solid figure of a man." Of course, Kingsbury was only four years old at Lassen's death, so most men were probably "large" to him.
Kingsbury was a pioneer child, and his life was not always easy. In the 1940 U.S. Census, he listed the highest grade in school that he had completed as "first grade".
In 1898, his father, William C. Kingsbury died, leaving Fred and his two brothers just $10 each. The bulk of his estate was left to William C. Kingsbury's brother Edmond's widow and daughter.
But Fred did well with his life. He operated a boarding house in Susanville, worked for the U. S. Land Office, learned to play the violin, and became a member of the Lassen County Pioneer Society, a noted group of men who came to Honey Lake Valley before July 1, 1860.
In 1884, Fred had married Dora Gray and together they produced four children. But the marriage fell apart, and in 1905 he moved to Sacramento to begin anew. He secured work as a bookkeeper and worked for many years for the Clunie Hotel and the Sacramento Baseball Club. Not bad for a kid with just a tiny bit of education.
But Fred, throughout his life, remembered his childhood in Honey Lake Valley and the pioneer life at the beginnings of Lassen County. He saw things and he heard about the adventures and listened to the men as they sat and discussed local events, and in his later years he delighted in retelling these stories to anyone who would listen.
His father's friendship with Peter Lassen was especially meaningful. When Lassen was killed in 1859, he left a will naming William Charles Kingsbury as his heir. The elder Kingsbury, according to Fred, had little initiative in business dealings, and never pursued his inheritance. But one item, given to William C. Kingsbury by Lassen was cherished. In 1854, five years before his death, Lassen gave it to his friend.
Lassen had a Meerschaum pipe, which had belonged to his grandfather, and had been given to Peter by his father. He had brought the pipe with him as he emigrated from Copenhagen in 1829, and he prized this pipe above all else.
The old Danish pioneer told William C. Kingsbury that he wanted him to have the pipe, since Lassen had no heirs. Kingsbury was touched that his friend had thought so much of him, and he too cherished the pipe.
Before his death, William C. Kingsbury gave the pipe to his son, Fred. Fred left the pipe to his son, Bernard C. in 1936. Bernard passed the pipe on to his son, Bernard C. Jr. The Kingsburys revered the pipe and took great care in protecting it. But unfortunately, it was damaged and the original stem was broken. The stem was replaced with a new plastic one, but otherwise the pipe is in original condition.
In 1992 Deborah Kingsbury, William C. Kingsbury's great-great granddaughter, donated the pipe to the Lassen County Historical Society, in an effort to return it to where it belongs.
Today, it holds a special place in the museum, and Fred would be proud.
Fred Kingsbury enjoyed sitting, remembering times in Lassen County and softly puffing on the old Meerschaum pipe with a very long history. The golden patina of the stone and the smooth silver mountings are a delight to touch, and you can just imagine the years gone by and the stories the pipe could tell. If only it could speak.
Fred Fillmore Kingsbury lived for many years in the Governor Hotel in Sacramento and died there in 1943. He is buried in the Susanville Cemetery among those pioneers that he admired so much.
---
If you are a fan of our weekly history stories you should join the Lassen County Historical Society! It's a fun way to be a part of our county's rich history. When you sign up, you'll receive regular Historical Society newsletters with interesting stories and information. Membership is open to anyone with an interest in area history.
Through your membership you help preserve local history. You can download a membership application by clicking here.