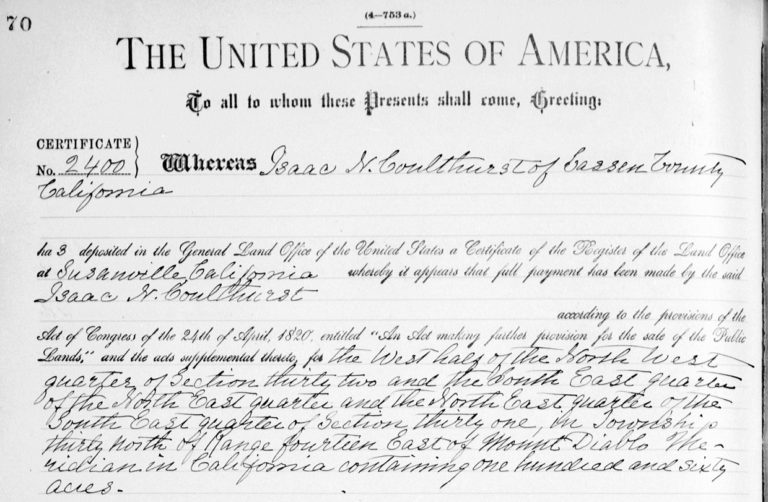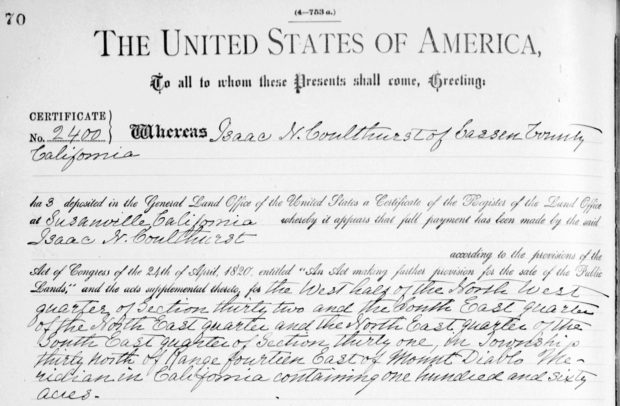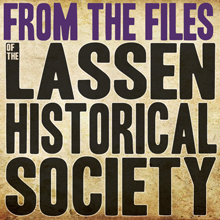 by Susan Couso
Isaac Coulthurst's life began like so many thousands of other emigrants to the United States. He was born in Lancashire, England on Christmas Day in 1823, and when he was 17 years old, he departed Liverpool, England on the ship, Siddons, for a new life in a new country.
Twenty-eight days later, on November 22, 1841, he landed in New York City.
Isaac never saw his parents again. His mother, Isabel, died in 1844 and his father, William died in 1847, never having left England.
Coulthurst's wanderings eventually landed him in Wausau, Wisconsin, where he married a young girl named Malena Le Messurier in 1849. Melena was only 16 years old and their daughter, Ellen was born that same year. Two years later, daughter Marianne arrived.
Isaac worked in the timber industry and between 1845 and 1848, built a sawmill on the Pine River. He made the logs into rafts and floated them down the Wisconsin River to meet with the Mississippi River, and then on to New Orleans.
But news of the California Gold Rush changed all of Isaac Colthurst's plans. His marriage was a failure, and there was little to keep him in Wisconsin, so Isaac was off to make his fortune among the mines of California.
He made his passage across the Isthmus of Panama, riding a donkey, and suffered from bandits along the way. The sight of the Pacific Ocean was a great relief, and he booked passage on a steamer up the coast to San Francisco.
Once reaching Sacramento, he purchased the necessary items for making his fortune amongst the thousands of other gold seekers and worked his way up to Rich Bar along the Feather River.
It was at Rich Bar where Isaac Colthurst met Henry Gordier, and they became fast friends.
Giving up on the hard work and little results of the gold business, the two men decided to try the region farther north in the rich fertile farmlands of Honey Lake Valley.
In the spring of 1857, they first laid eyes on the abundant grasses and productive soil, and Colthurst returned to Rich Bar to bring his belongings into the valley that would become his home. He brought a scythe, rake and pitchfork and began ranching.
Coulthurst and Gordier both claimed land and became partners in the cattle business.
Also in 1857, William and Mary Ann Duvall traveled through the area on their way to the Napa Valley with their children. At one of the stations out in the desert, the wagon train paused to rest the oxen and refresh the humans.
Here, Isaac Coulthurst, who was also visiting at the station, noticed the Duvall's daughter, 23-year-old Mary Jane. As the wagon train reached Honey lake Valley, Isaac Coulthurst and Mary Jane Duvall were wed at Richmond on September 23, 1857.
This was the first marriage among the new emigrants to the area. The Duvall family continued on towards their destination, leaving their only daughter behind.
On October 7, 1858, the Coulthurst's son, William R. arrived, followed by Mary Isabel in 1861, Isaac Newton in 1864, James L. in 1866 and Henry T. in 1873. William R. Coulthurst was considered the first male birth among these emigrants in what was to become Lassen County.
Unfortunately, the Coulthurst marriage had its 'ups and downs', and mostly 'downs'.
Isaac Coulthurst seemed to be out of control. Some people said it was a result of the trauma of finding the partially decomposed body of his friend Henry Gordier submerged in the Susan River by Gordier's murderers, in 1858. It was a gruesome sight and Coulthurst and a few friends had the awful task of pulling the body from the river and burying it in the little cemetery south of Janesville.
Mary Jane Coulthurst feared for her children and for herself. The volatile relationship resulted in Isaac Coulthurst suing his wife for divorce in 1879, claiming that Mary Jane had deserted him in 1875.
But Mary Jane was not going to just sit idly by and let Isaac harm her little family. In 1880, she filed for divorce in Lassen County Superior Court, citing abuse from Isaac Coulthurst.
She told of how he had threatened her and her children with a gun, telling them that they had better, "get up and pray, for their time had come." She also related that Isaac had used terrible language against her and called her names. At one time he hit her in the face with a "three or four foot long" willow branch.
Isaac Coulthurst's claim was denied, and Mary Jane was granted a divorce. He agreed to pay alimony but would not split his property. According to some, Coulthurst claimed that his property was to be the site of the new Jerusalem, and the streets would be paved with gold. Clearly, he had problems.
In December of 1872, Mary Jane had Isaac committed to the Insane Asylum of the State of California in Stockton. The doctors there stated that Coulthurst claimed to be on a "mission of God" and was prone to injure others when interfered with.
He was diagnosed with "monomania", a condition where a person is obsessive or preoccupied with one thing. He was discharged in January of 1875.
Coulthurst's odd behavior continued. It is said that he spent time in a cave near Schaffer Mountain communing with God.
In March of 1874, he was recommitted to the Insane Asylum, where the doctors noted a suicidal tendency. They said that he had experienced hallucinations concerning religion and had a "desire to destroy property and life," and also an urge to offer up "sacrifices to God."
Again, his monomania concerning religion was noted, but Coulthurst was discharged in September of 1874.
In an article from the Sacramento Bee, it was claimed that Coulthurst had considered himself to be Jesus Christ since the late 1880's, and even signed a deed with that name.
Before 1900, he gave his property to his son, Henry T. Coulthurst, with the provision that he be fed, clothed and cared for until his death.
Henry Coulthurst must have had his hands full, and his wife, Katherine, must have been a saint, as not only did Isaac Coulthurst live with them, but Mary Jane moved in also. It was a unique arrangement at best, but it apparently worked somehow.
On February 7, 1919, Isaac Coulthurst died at his son's house. He was 96 years, 1 month, and 12 days old. His time in Lassen County from its earliest days had certainly made an impact on many. Isaac was the first person to be buried in the new Lassen Cemetery on Chestnut Street.
Mary Jane lived until June 13, 1928. She died at her daughter's home in Redding at the age of 94 years, 4 months, and 4 days. Mary Jane is buried next to Isaac in the Lassen cemetery. Together forever.
---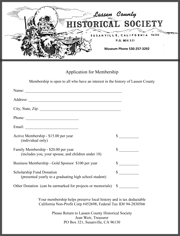 If you are a fan of our weekly history stories you should join the Lassen County Historical Society! It's a fun way to be a part of our county's rich history. When you sign up, you'll receive regular Historical Society newsletters with interesting stories and information. Membership is open to anyone with an interest in area history.
Through your membership you help preserve local history. You can download a membership application by clicking here.