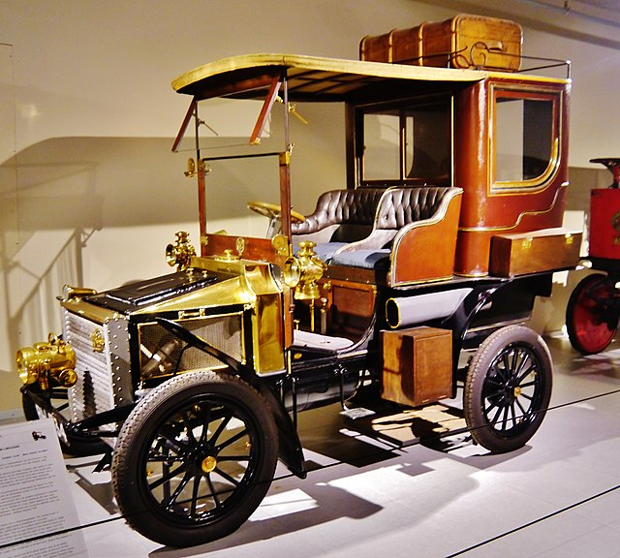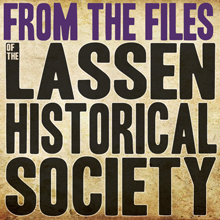 by Susan Couso
On a warm July evening, in 1903, things were pretty quiet in Lassen County. People were going about their normal lives. It was a Thursday, and the day was just like any other. But then, arriving from the east, came a very unusual sight.
Clinton Walker, his wife, Della, their five-and-a-half-month-old son, Brooks, and their maid, all arrived in the first automobile that had ever traversed the bumpy, sometimes impassable roads of Lassen County.
Walker drove a 1903 White Model C steam-powered touring car, especially built for the rugged roads ahead. Walker had purchased the auto in Minneapolis, and then had it shipped to Amedee. From there, the family set out on their tour of Northern California.
After staying four days in Susanville, the Walkers were off to the Bunnell Ranch, and then on to inspect timberland throughout the area.
In Minneapolis, the White auto dealer had experienced depressing sales of the new steamer, but when a member of the well-known Walker family made his purchase, others took note and soon followed.
Clinton Walker was an interesting man, who did not sit idle. Walker was the seventh of the eight children of lumber magnate, Thomas Barlow Walker, who had created the Minnesota-based Red River Lumber Company, and eventually established the town of Westwood.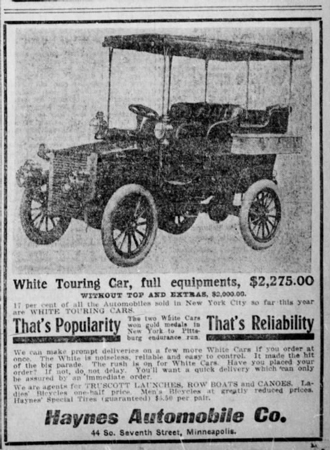 The Walker family wealth was not wasted, but instead, used for new enterprises and philanthropic ventures.
Thomas White's White Sewing Machine Company, of Massachusetts (and later Ohio) was well-known, and had been in business since 1858. In the late 1800's, White's sons became enamored with the automobile. The boys, Rollin, Walter, and Windsor, all worked building steam-powered vehicles, but it was Rollin who produced the "semi-flash boiler', which made huge steps forward in efficiency.
The steam-powered engine had its faults. A fire had to be built to heat the water to make steam, and this could take up to 30 minutes. The water then had to be refilled often. A steam-powered vehicle normally got about one mile per gallon of water. The fire was fueled mostly by kerosene, and then there was a pilot fuel, usually hexane.
So, the steam vehicle had a water tank, a fuel tank, and a pilot tank. Rollin White's 'semi flash-steam' system helped to make all of this more functional.
The steam auto also had advantages. It was noticeably quiet compared to the internal combustion engine. Instead of the constant pops and chatter and of the pistons, there was the gentle hiss of steam. Water was also a lot cheaper and easier to find than gasoline.
Clinton Walker's 1,900-pound White Model C had a 14-horsepower engine and could travel an amazing one hundred miles on one tank of water… a great advantage in the 'wilds' of Lassen County.
Walker was the first, but before long, Lassen County was awash with automobiles, and the world was never the same again.