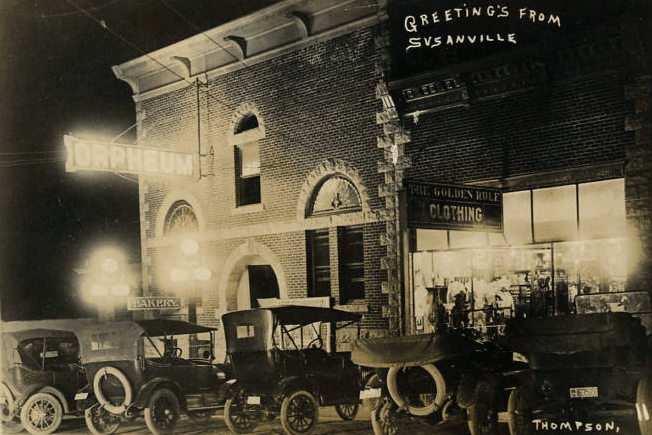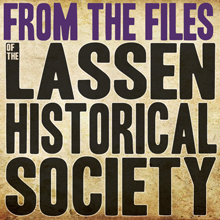 by Susan Couso
In the 1800's, photography was relatively expensive, and the cameras were difficult to operate. It took a skilled photographer to capture an image with just the right exposure and then process it with the correct amount of chemicals. It was an art.
In early Honey Lake Valley photographers began to arrive with the emigrants, hoping to capture life and make a living. Most left without ever finding a way to support themselves. But eventually Peter Julian Thompson showed up and made a mark on Lassen County.
He came here from the Loyalton area in about 1912 and set about recording life around Susanville. Thompson was a prolific photographer, and today much of his collection is safely cached at the California State Railroad Museum Library and Archives in Sacramento.
Thompson was born in Germany in 1871 and grew up speaking Danish with his Danish-born parents. But the U.S. was his new home and he became a Naturalized Citizen before marrying his wife, Delia. Delia was not only his wife, but helper in the photography business.
Thompson had acquired several pieces of property around Honey Lake Valley, and also in the Bakersfield area. By 1917 he began selling off the land that he no longer wanted, perhaps in an effort to help finance the building of his new photography studio.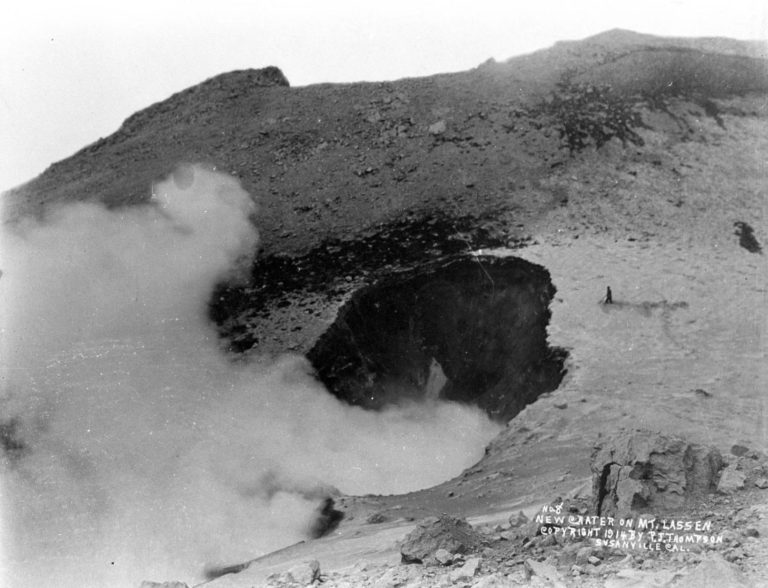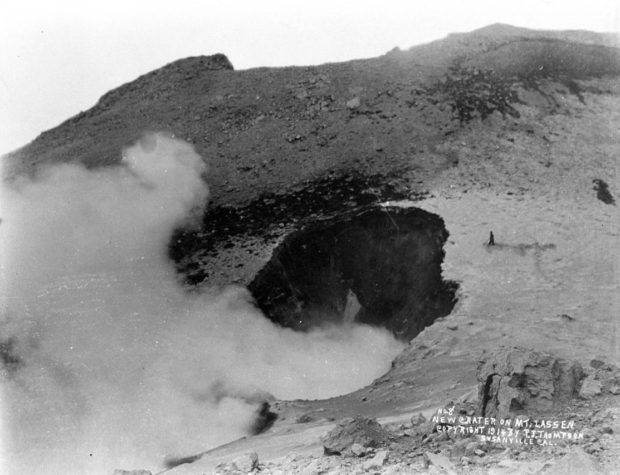 The country around Susanville was thriving, and so was Thompson's business. In 1919, he made plans for a new home and studio on South Lassen Street. This structure, which still stands today, included a time capsule concealed in the wall. Clearly, Thompson was thinking about the future.
But for P. J. Thompson, life was taking a drastic turn. His body was suffering from Bright's Disease, a terrible debilitating kidney condition, which, in turn effects other organs. Thompson was dying.
On October 6, 1920, unable to contend with his declining health, Thompson made a decision. A little before eight o'clock in the evening, he told his wife that he was going for a walk. She became concerned and asked for help. Someone reported seeing him walking up toward Inspiration Point, but nothing else. Soon a search party set out to find the missing man.
Melvin Griffin, local merchant, Thomas Massey, the Susanville Marshall and Jack Cook walked the Monticola Trail to the top, and a little after midnight found Thompson. He was lying dead across the trail, the gun still in his mouth. A man of great talent was gone.
Thompson was buried in the Susanville Cemetery. As the newspaper article of the day states, "Peace be with him."
Delia Thompson tried to keep the business afloat and later married photographer Rufus Edward 'Ed' Grimes who had come to Susanville from Colusa County. Grimes, only 47 years old, died in 1925, and once again, Delia was a widow. She struggled on until 1932 when she gave up and sold the business.
Jervie Henry Eastman, who came to Susanville in 1920, purchased many of Thompson's original negatives and other items, and through reprints, kept Thompson's name alive.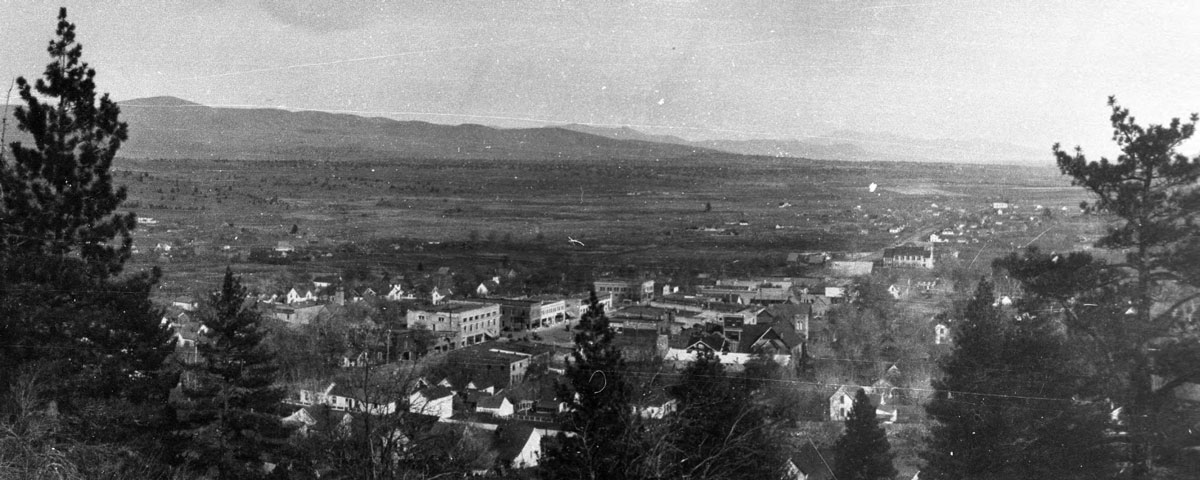 ---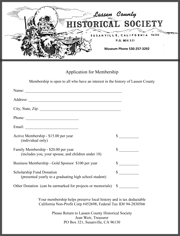 If you are a fan of our weekly history stories you should join the Lassen County Historical Society! It's a fun way to be a part of our county's rich history. When you sign up, you'll receive regular Historical Society newsletters with interesting stories and information. Membership is open to anyone with an interest in area history.
Through your membership you help preserve local history. You can download a membership application by clicking here.