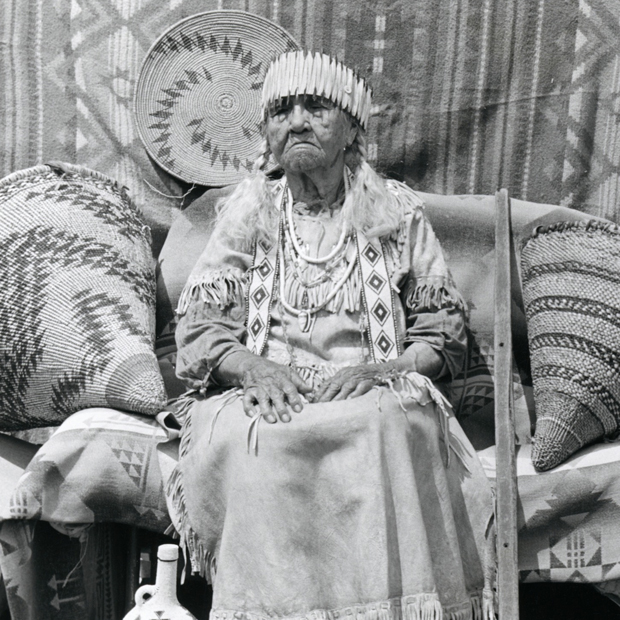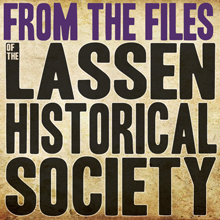 By Susan Couso
In about 1854, a remarkable person was born near where Peter Lassen's Monument is today. Yo-on-na, as she was called, would lead a long, amazing life in Lassen County. But she is a lady of mystery.
Some sources say her father was named Lam Jandown and her mother was Oryasa, and that Oryasa was born in Elysian Valley.
Of course, dates meant very little to the Maidu people. Some people have set Yo-on-na's birth date as early as 1849, but this is not probable.
As she grew and became part of the English-speaking world, her name became 'Roxie', and today, she is remembered as Roxie Peconom.
But what is important about Roxie is not her name or when she was born. What is important is who she was, and she was something special.
When she was about 25 years old she married John Peconom and they had 12 children; six boys and six girls. The family was close, and Roxie had many fond memories of her life.
When John died of smallpox in 1905, Roxie continued to care for her family on her own, doing domestic work to make a living.
Through many years of U. S. Census and U. S. Indian Census reports, Roxie's birth year was set as 1854. But there can be no proof of any date, and some people used her recollections of early Honey Lake Valley life to determine when she was born. For certain, Roxie lived an exceptionally long life.
And it was a good pure life. Roxie lived to honor her Maker. That was her purpose.
She was often confused by the ways of the early settlers but enjoyed many of the conveniences of this new lifestyle.
She reportedly loved strong, hot coffee but when she was introduced to Coca-Cola, she became addicted to its sweet fizziness and it became her new drink of choice.
In 1954, Roxie was chosen to be the honorary queen of the Lassen County Centennial Celebration.
Roxie's memories of early life fascinated many. She recalled Susanville in its infancy and took great pride in recalling how her Maidu ways remained strong in the face of new ideas.
She always turned to the ways of the Maidu for guidance when faced with a problem, but she embraced new ideas also.
She made beautiful baskets, which were exhibited at the State Fair for many years, and she continued to make them even after she lost her eyesight.
She remembered the Maidu Bear Dance as it had been. The Bear Dance was the annual spring ceremony, where many Northeastern California tribes converged to give thanks for surviving the winter.
As the Bear Dance was being brought back to life, Roxie offered to help tell how it had been done, but only if there was a promise of no drinking. Roxie was simply very smart.
Roxie Peconom died on April 20, 1958, while smoking in bed. She is buried in the Lassen Cemetery.