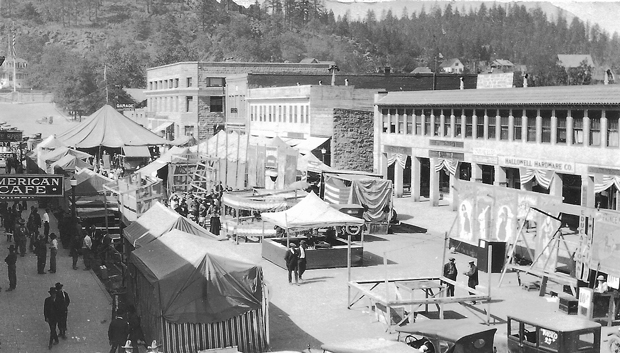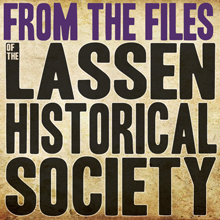 By Susan Couso
In 1878, a group of local men got together and created the Plumas, Lassen and Modoc District Fair Association. The organization was incorporated, money was secured through investments, and the first Lassen County Fair was held around 1890. This was an agricultural fair held under the guidelines of the 24th Agricultural District. William Brockman was the president of the organization.
The first fairgrounds were located between where Hall Street and Ash Street is today. It stretched from Main Street out to about 5th Street, and included a racetrack, stalls for the horses, exhibit buildings and a grandstand. Horse racing was a big event in Lassen County, and big money was won and lost over the outcome of these events.
By 1923, the old fairgrounds had been abandoned. The area had been subdivided by Wright Patrick Hall and was beginning to fill up with new homes. But a local fair brought much needed income to the area. Plus, it was a great way to showcase everything that was involved with the agricultural world. It was a once-a-year event to bring the whole county together. Once again, local men acted to secure the Lassen County Fair.
They formed a nonprofit corporation, The Lassen County Fair Association, and purchased the land which still serves as the site of the Lassen County Fair. Buildings were erected, and the fair became a new reality.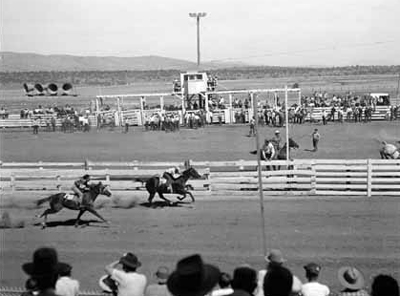 But, once again, the fair fell on hard times. The buildings were in disrepair, and money was not available to repair them. The fair was almost dead. In 1933 House Bill 1267 provided for the licensing and regulation of horse racing to provide revenue for agriculture. The idea surfaced to reform and emerge as a livestock show, using horse-racing to provide the much need money. The Lassen County Fair Association was dissolved, and the property was deeded to Lassen County.
The first livestock show was held in 1936. This show was so well received that the organization built several new buildings and made plans to increase the size of future shows. In 1938, the first horse show was added, and the Lassen County Fair began to grow and thrive. New attractions and exhibits continued to be added and new facilities were built for the animals and for the people who came to see Lassen County's best.
As World War II reached the U.S., the fair was put on hold. There were no fairs from 1942 through 1945, but as the war ended and people yearned to return to 'normal', the fair resurfaced. Now, every aspect of Lassen County life was showcased; floriculture, home economics, entertainment, and the lumber industry became featured exhibits and demonstrations.
Today's Lassen County Fair has been shaped by the successes and failures of the past and by the desires of the current Lassen County citizens who gather every year to meet friends and see what Lassen County all is about.