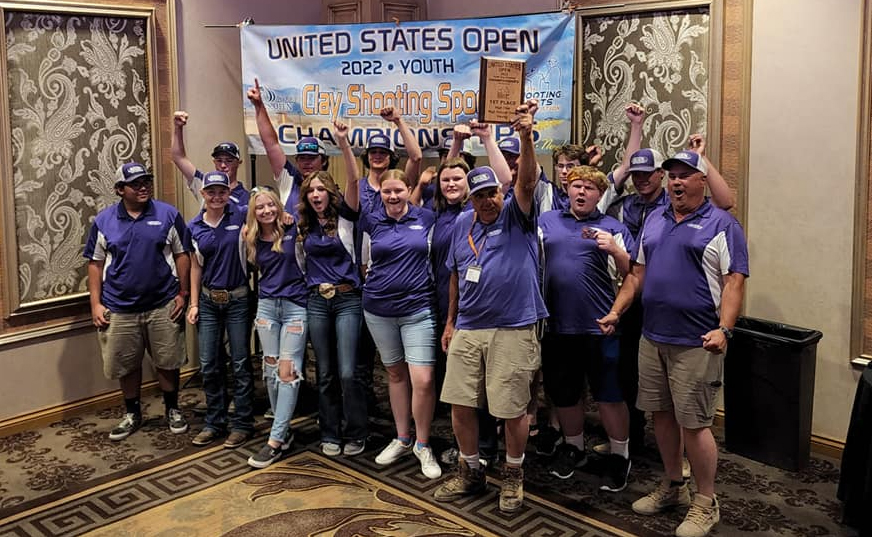 The Lassen Grizzly Claybreakers attended the 2022 US Open Youth Clay Shooting National Championship in Las Vegas last month, vying against competitors from across the country and walking away with top honors in the competition.
The Claybreakers' Varsity team placed 1st overall, with the JV team placing 3rd.
Cameron Wattenburg, (195) who shot his first fifty straight, was the top shooter for the JV team, and won first place overall as the JV National Champion.
Aidan Divine, (195) who also shot ninety-nine straight, was top shooter for the Varsity team and participated in a shootout for a podium spot.
JV Team Individual Scores
Alex Benevidas 152
Nicholas Antram 166
Breanna Fox 183 and shot her first twenty-five straight
Ethan Shmuealevich 186
John Paul Bertotti 188
Varsity Team Individual Scores
Emilio Haynes 162
Ashley von Helf 163
Aidan Adams 169
Dharma Jones 173
Tucker Owens 174
Dillion Smith 178
Jeremiah Johnson178
Katheryn Baldwin 188
Griffin Scarpa 188
Kallie Baldwin 188
Kaden Dunten 191
Amanda Fox 190
Cole Baldwin 194 who shot 99 straight