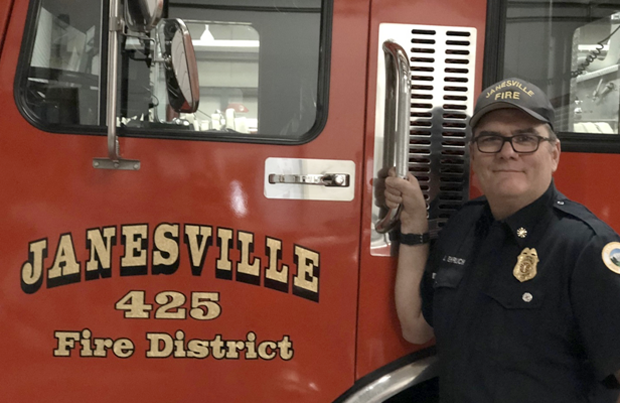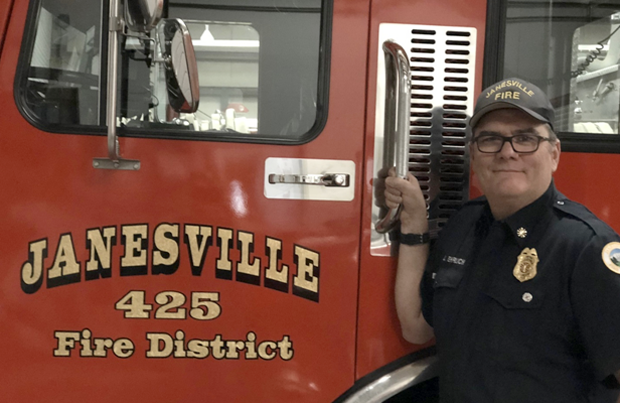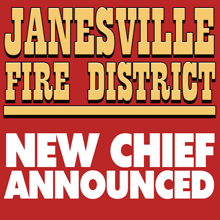 The Janesville Fire Protection District announced today that, as of October 1st, Joel Ehrlich has assumed the role of Chief for the department.
Ehrlich has served as a full time Fire Captain with the district since May of 2017 and for many years was a Janesville Fire volunteer.
The new Chief replaces John Ward, who has accepted the position of Assistant Fire Chief.
In the announcement Janesville Fire said, "We appreciate the dedication both men have shown to the department and the community."