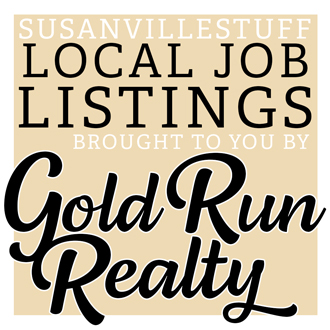 Courthouse Cafe – Waitress/Waiter and Line Cook
Courthouse Cafe is looking for a waitress/waiter and a line cook. Come and join their team.
For the waitress position, good customer service is needed.
For the line cook position, two years of experience needed
Bring a resume or application to Courthouse Cafe, 2455 Main St, Susanville.