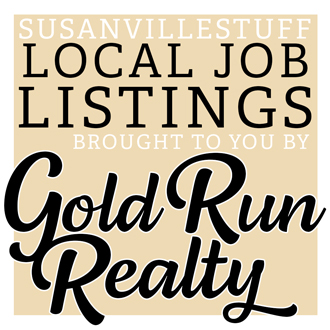 Jackson's Service Center: Station Attendant
Jackson's Service Center is currently seeking a Station Attendant to become an integral part of our team!
Job Responsibilities
Installation and maintenance of tires and wheels; repairing, rotating, and inflating tires; attaching and rebalancing wheels; washing tires and wheels; pumping customers' gasoline and cleaning windows; testing and installing batteries, wiper blades, and vehicle lighting; periodic janitorial work; using and maintenance of equipment; assisting other employees. Provides excellent customer service, promotes sales; greets customers; discusses customer needs and answers questions related to merchandise, vehicle repairs, and other issues; provides product and service quotes; and operates POS System, computer, and quoting software.
Apply online by clicking below or apply at 2000 Main St, Susanville, CA.
JacksonsServiceCenter.com/jobs