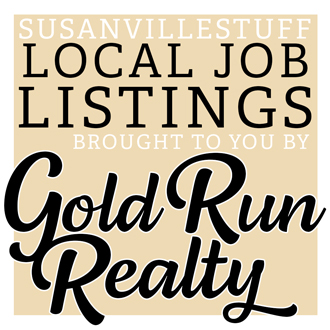 Lake Almanor Country Club – Restauranteur
Restauranteur(s) needed to lease and run a seasonal restaurant and bar in the Lake Almanor Country Club HOA community which serves the entire Lake Almanor Basin area.
Lake Almanor is a 1,308,000 acre feet reservoir located in Plumas County, California and is approximately two hours north of Lake Tahoe and north west of Reno. LACC is a gated community located 1 hour northeast of Lassen Volcanic National Park.
The LACC community has 1,831 lots with approximately 1,450 of homes. The population fluctuates, but during the summer season, the community increases to thousands of people. The restaurant/bar building is located on the 9 hole golf course.

The HOA restaurant seats approximately 60 guests for indoor dining, an additional 40 guests for outdoor patio dining, 20 guests for the indoor bar, as well as the potential for takeout food. In addition to lunch and dinner dining, the restaurant can also accommodate special events such as private wedding receptions, anniversary, birthday, and holiday celebrations, clubhouse dinner dances, and catering special events. The restaurant is open to the general public as well as the LACC residents.

Ideal candidate would be someone who has owned or run a restaurant/bar.

If you are interested in finding out more about this great opportunity, please contact Valerie McCormick at 530-596-3282.

Job Types: Full-time, Contract