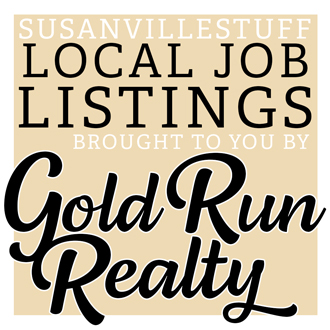 Lassen Ale Works: Bartender/Server
BARTENDER/SERVER RESPONSIBILITIES:
Must be available to work weekends and evenings.
Deliver exceptional customer service at all times.
Multitask and prioritize duties in a busy work environment.
Memorize entire food and drink menu.
Engage customers professionally, with the ability to explain beer and food options in person and over phone.
Input detailed orders into point-of-sale system and communicate specific customer needs to cooks.
Pour beer as ordered into correct glassware and deliver promptly.
Hand deliver complete and correct food orders to customers in a timely manner.
Maintain cleanliness of bar and dining area, including washing glasses and bussing tables.
Restock and replenish bar inventory and supplies as needed.
Communicate effectively to managers and co-workers.
Check guest IDs and confirm they meet legal drinking age.
Comply with all food and beverage regulations.
Comply with Covid-19 regulations.
DESIRED SKILLS AND QUALIFICATIONS:
Previous restaurant experience a plus.
Dependable and punctual.
Some knowledge of craft beer
Desire to deliver excellent customer service.
Ability to take initiative.
Desire to work as a team.
POS experience.
Cash and credit card handling experience.
Positive attitude and excellent communication skills.
Attention to cleanliness.
Current CA Food Handler's Card.
21+ years of age.
The Boardroom is oftentimes high pressure, but we take great pride in making and serving consistently excellent food and craft beer in a fun and casual atmosphere. Stop by and pick up an application in person during business hours at 702-000 Johnstonville Rd, Susanville, Ca 96130. Please, no phone calls.