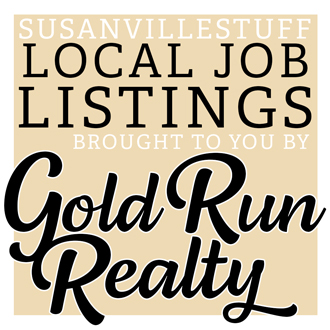 Office of Education: Accounting Technician
MINIMUM QUALIFICATIONS:
Ability to accurately operate calculator and related office machines. 
Accurate keyboarding skills. 
Knowledge of computer and PC operations.  Ability to perform a variety of bookkeeping and accounting functions. 
Ability to work cooperatively with the public, County Office staff, and school district personnel. 
Ability to work independently. 
Knowledge of California school finance is desirable. 
High School Diploma or Equivalent.
Hours/Salary: $23.05 per hour. 8 hours per day. 12 months.
Application Procedure: Apply online: https://www.edjoin.org/Home/DistrictJobPosting/1663607
To apply, contact Courtney Hanna, Human Resources, Lassen County Office of Education, (530) 257-7214, [email protected]. 
EQUAL OPPORTUNITY EMPLOYER
BACKGROUND INVESTIGATIONS WILL BE CONDUCTED