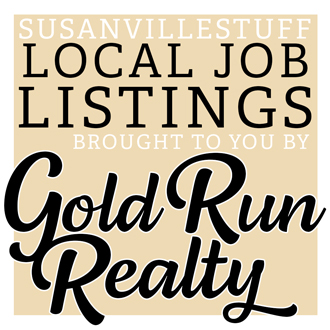 Lassen County Office of Education: After School Program Leader/Westwood
Must possess ability to relate with school-aged students and adults.
Must demonstrate aptitude for work to be performed. Implements child and youth learning activities, such as academic achievement, educational enrichment, visual/performing arts, health/nutrition, technology, sports/recreations, and cultural groups and events. Ability to use techniques and methods of student supervision and behavior management. Effectively work with students of differing ages, abilities, and backgrounds. Ability to use computer programs and technology fluently. Proficiency in basic skills required: high school diploma and passage of the CODESP Test, 48 semester units of college credit, or an A.A. Degree.
Hours/Salary: $18.94 per hour. 3 hours per day. 3 days per week.
Application Procedure: Apply online: https://www.edjoin.org/Home/DistrictJobPosting/1619322
LCOE Contact: Courtney Hanna, Human Resources. e-mail: channa@lcoe.org 530.257.7214
EQUAL OPPORTUNITY EMPLOYER
BACKGROUND INVESTIGATIONS WILL BE CONDUCTED